Endorse This: Hillary vs. Jeb — Already!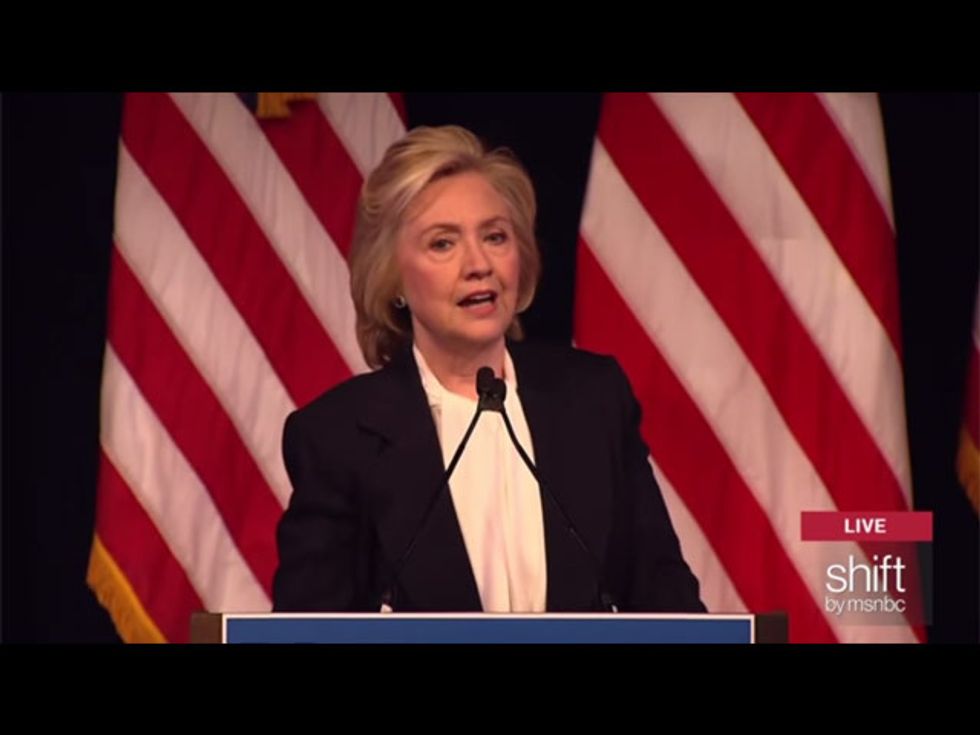 Hillary Clinton is taking aim at the Republican presidential candidates — and in particular, Jeb Bush, who recently remarked that Americans need to be working more hours.
During her economic policy speech today, in which she called for better wages and a move toward wider profit sharing, Hillary declared of Jeb: "Well, he must not have met very many American workers." And she was just getting started on him, too.
Video via MSNBC.
Get More to Endorse Delivered to Your Inbox
[sailthru_widget fields="email,ZipCode" sailthru_list="Endorse This Sign Up"]