Endorse This: Jeb Asks — What, I Can't Have My Mom (And Brother) Campaign For Me?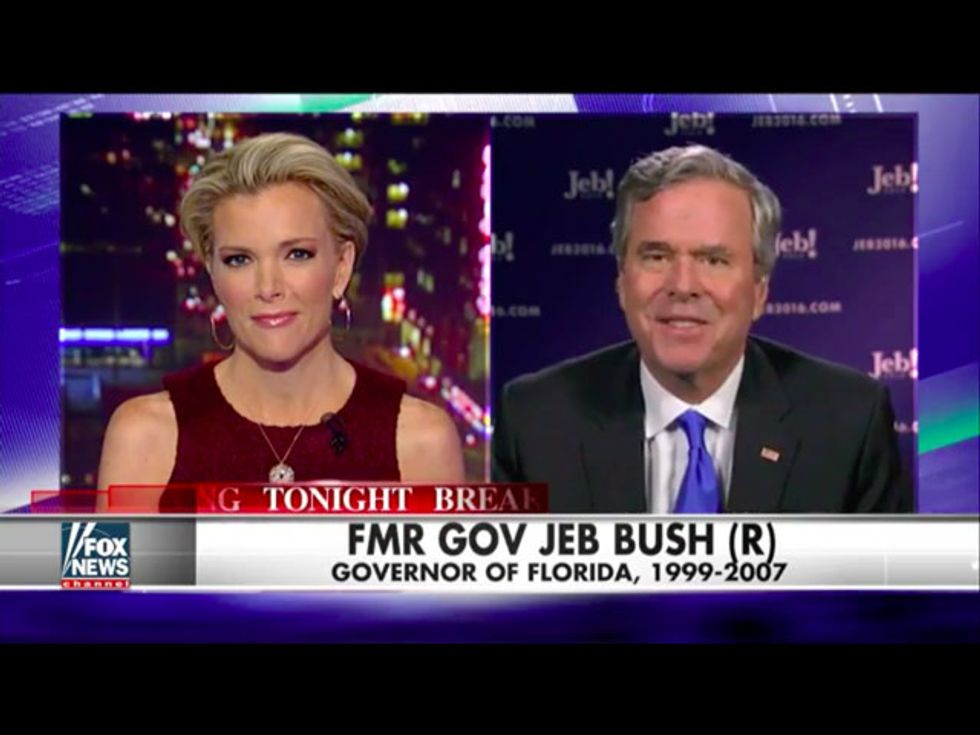 Jeb Bush is talking about the latest campaign maneuver in the crucial South Carolina primary: Bringing out his brother, former President George W. Bush, to record a new radio ad and to join him soon on the campaign trail.
"The question is, what do your rivals do — in particular, what does Trump do?" Megyn Kelly asked Jeb, during an interview on Fox News. "Because he's already gone after our former president as, quote, 'a disaster.' Your thoughts?"
"Yeah, well, he's gonna — he attacked my mother for campaigning for me," Jeb said. "I mean, we're reaching a point in our country where you can't even have your mom show up to campaign for you in New Hampshire? It's pretty funny, actually.
"Of course they're gonna campaign for me — they love me, I love them. I'm proud of being a Bush, and I'm running with my record and running with detailed plans to fix people's lives. And that's what this campaign's about. So if Donald Trump wants to go after my brother — man, I think that won't be helpful."
To be exact, Trump did not attack former First Lady Barbara Bush for for campaigning for her son Jeb. He actually attacked Jeb, declaring that the former GOP frontrunner "desperately needed mommy to help him," and also said, "mom can't help you with ISIS, the Chinese or with Putin."
So yeah, let's see what Donald Trump (and others) have to say about George W. Bush when he shows up in public for Jeb.
Video viaThe Kelly File/Fox News.
Get More to Endorse Delivered to Your Inbox