Endorse This: Jeb Can't Decide — Trump Or Hillary?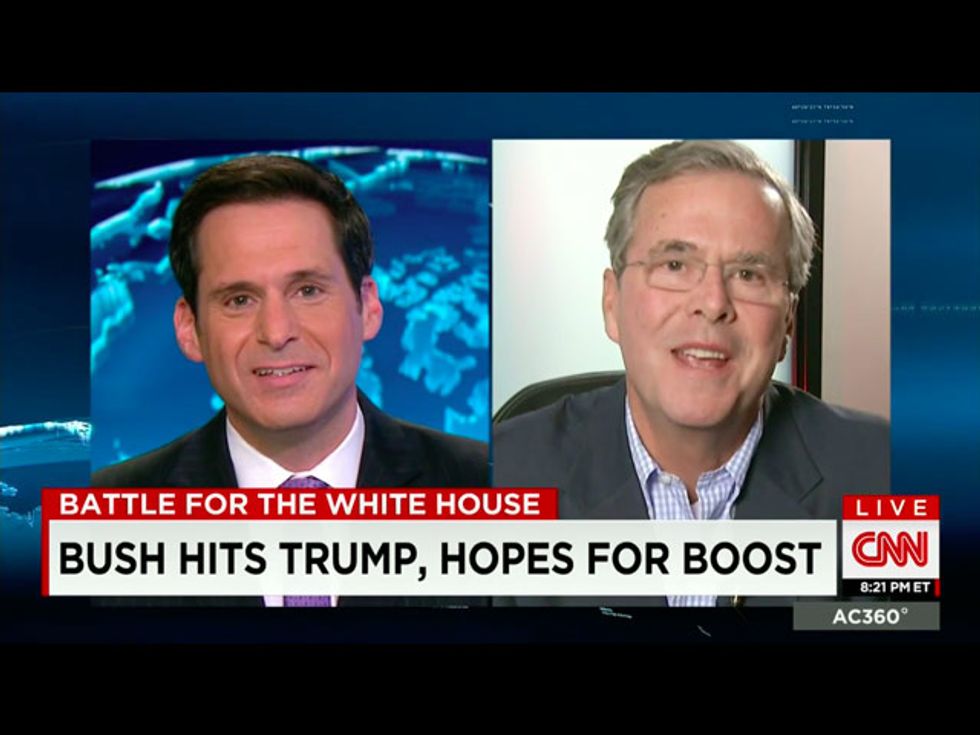 Jeb Bush had a painful moment on CNN Thursday night, when host John Berman tried to grill him on the really crucial question for Republicans who are trying to take down Donald Trump: "Would he make a better president than Hillary Clinton?"
Jeb tried to change the subject immediately: "I don't think Hillary Clinton's gonna be elected President of the United States — she's not trustworthy." To which Berman then had to object that Jeb didn't actually answer the question.
"No, I've learned not to answer questions. That's one of the things that you do now in political discourse," Bush said, letting out a laugh. "You answer what you want to say."
Sadly, the most Jeb could do was affirm his belief that he would be a far better president than Hillary Clinton.
The best answer that Berman could squeeze out of Jeb, against Trump, after repeated attempts and an earnest insistence that voters had a right to know the answer to this either/or question: "He is not qualified to be Commander-in-Chief of the United States of America's greatest fighting force."
Video viaCNN.
Get More to Endorse Delivered to Your Inbox
[sailthru_widget fields="email,ZipCode" sailthru_list="Endorse This Sign Up"]