Endorse This: Michele Bachmann's Holiday Cheer — Bombing Iran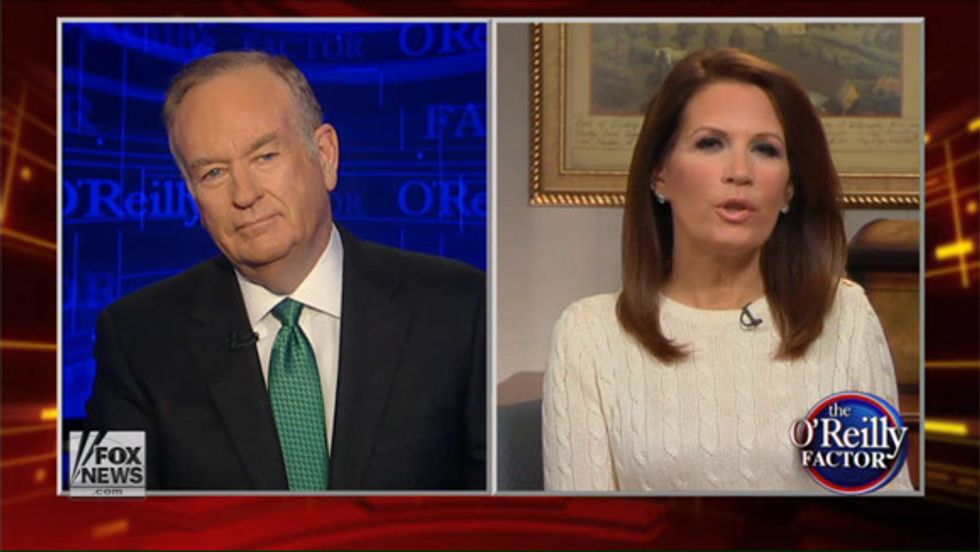 Michele Bachmann is speaking out on her visit to the White House holiday party, where she personally urged President Obama to bomb Iran's nuclear program — and his condescending response, she says, as if she were an idiot who doesn't know anything.
Click above to watch Bachmann talk about this final highlight of her four terms in Congress — then share this video!
Video viaThe O'Reilly Factor/Fox News.
Get More to Endorse Delivered to Your Inbox
[sailthru_widget fields="email,ZipCode" sailthru_list="Endorse This Sign Up"]