Rev. Clementa Pinckney, RIP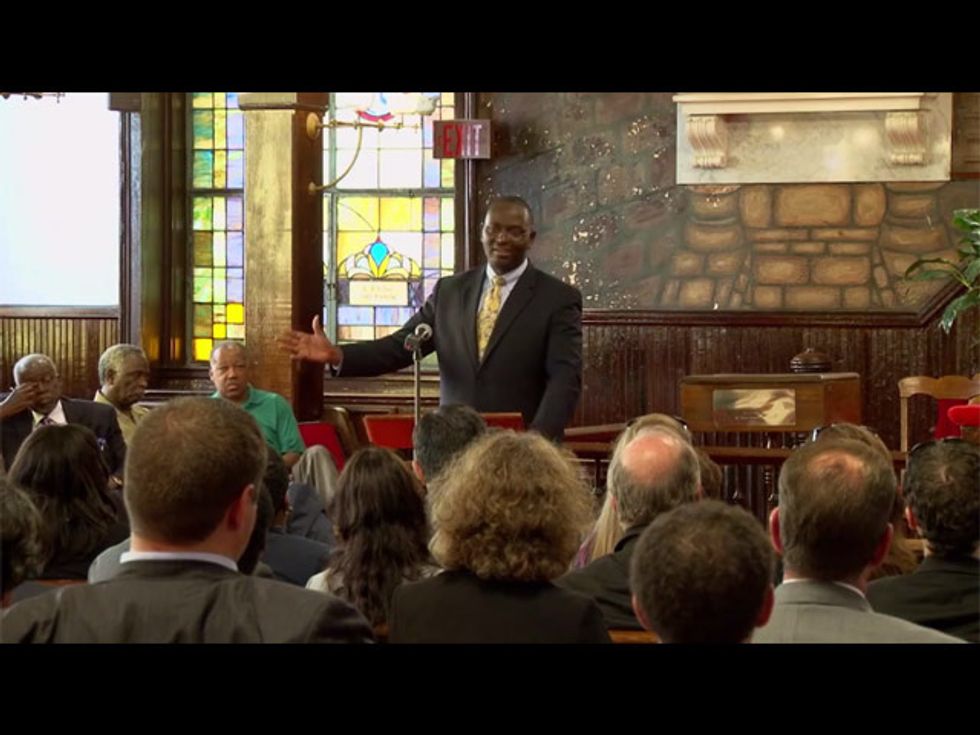 Among the victims of the terrible mass murder at the Emanuel African Methodist Episcopal Church in Charleston, South Carolina, was the church's pastor and also the area's state senator, Rev. Clementa Pinckney.
In 2013 Rev. Pinckney welcomed a group of visitors to the church, and shared with them its legacy as an institution of African-American life and the civil rights movement. Despite its long history, he said, "Mother Emanuel" should not be thought of as a museum, but as a place where "we can hopefully change and work on the hearts and minds and spirits of all people."
Video via Mullikin Law Firm.