Endorse This: Rise Of The Robot Dogs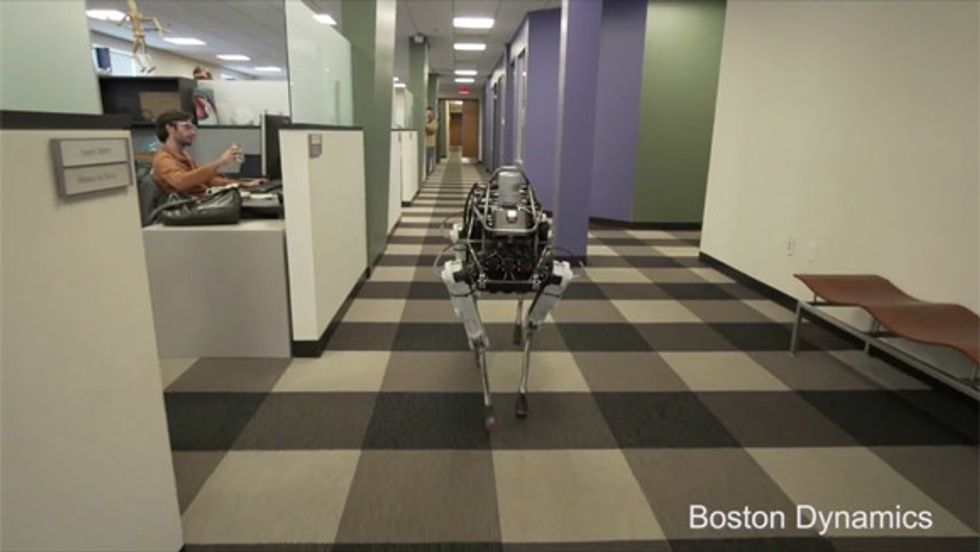 Boston Dynamics, the robotics company famous for its dog-like robots built to navigate rough terrain, has unveiled its latest creation: "Spot," the new and smaller model.
Click above to watch the metallic canine show its stuff — though apparently this one actually walks more like a horse — then share this video!
Video via Boston Dynamics.
Get More to Endorse Delivered to Your Inbox
[sailthru_widget fields="email,ZipCode" sailthru_list="Endorse This Sign Up"]