Endorse This: Romney vs. Hillary — Really?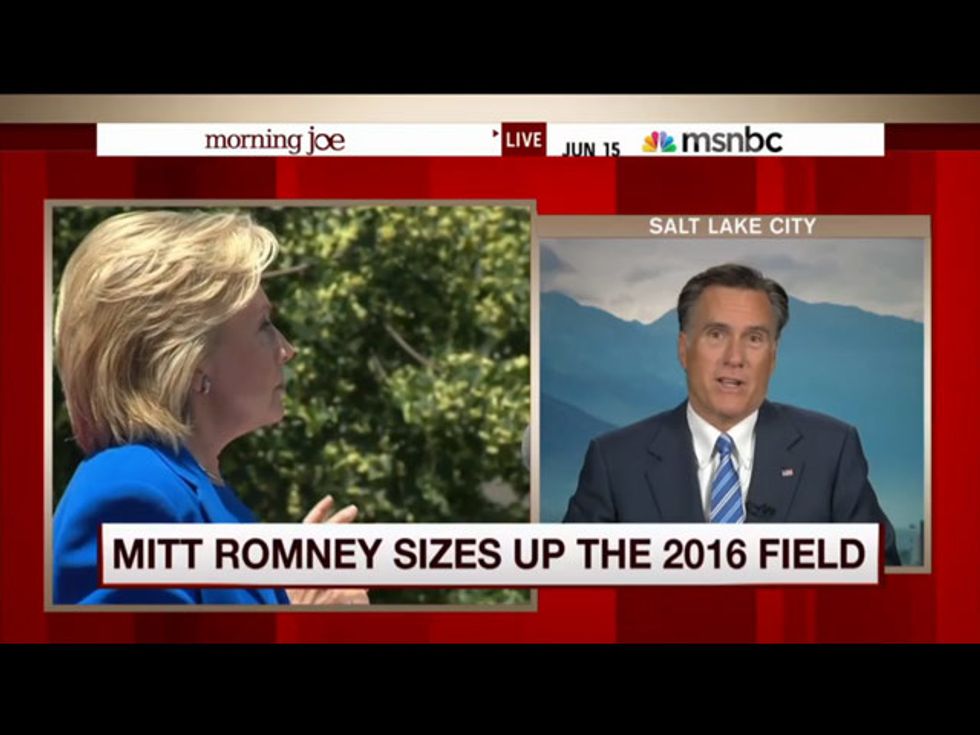 Hillary Clinton is getting some advice about her campaign kickoff, from somebody who sure does know a thing or two about authenticity: Mitt Romney.
Click above to see Mitt's take on Clinton's speech — and afterwards, you might just want to go out and buy a latte.
Video viaMorning Joe/MSNBC.
Get More to Endorse Delivered to Your Inbox
[sailthru_widget fields="email,ZipCode" sailthru_list="Endorse This Sign Up"]