Endorse This: 'Stephen Colbert' Has Been Replaced — By Donald Trump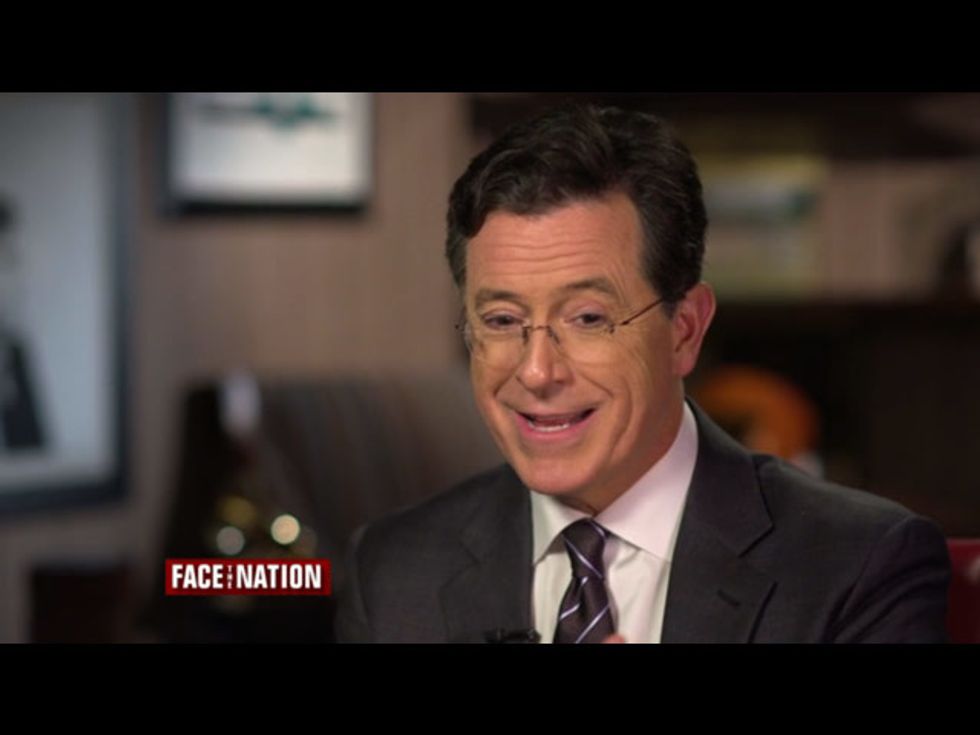 As Stephen Colbert settles into his new late-night network TV slot, he also has to face the same shocking reality as the rest of us: His old character from The Colbert Report is still around — and is actually the new Republican frontrunner.
"I'm not the first person to say this, but I completely agree that he's my old character with $10 billion. You know, he's completely playing on an emotional level, and so beautifully," Colbert declared. "I mean, that's one of the reasons why you just can't do that old character anymore, because he's doing it better than I ever could. Because he's willing to drink his own Kool-Aid — and manufacture and distribute it, because he's got all the cash."
But in the very same interview, Colbert also admitted that there's something he admires about Trump's candidacy.
"There's a populism to Trump that I find very appealing. And it's only this: It's that the party elders would like him to go away — but the people have decided that he's not going to," Stephen explained. "I may disagree with anything that he's saying and think that his proposals are a little — well, more than a little shocking. But there is something really hopeful about the fact that, well, 36 percent of the likely voters want him, so the people in the machine don't get to say otherwise. That's the one saving grace, I think, of his candidacy."
Video via Face The Nation/CBS News.
Get More to Endorse Delivered to Your Inbox