Endorse This: Stephen Colbert Says, 'Thank You, Nazis!'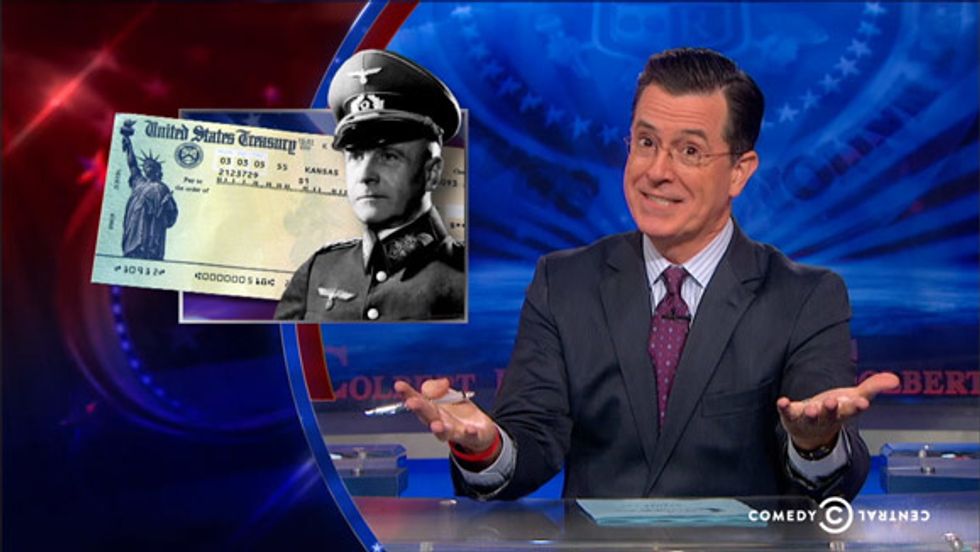 Congress has finally been able to agree on something, spanning both Democrats and Republicans, Stephen Colbert revealed last night: Nazis shouldn't get Social Security.
Click above to watch Colbert say something that will definitely never be taken out of context by his enemies — then share this video!
Video viaThe Colbert ReportComedy Central.
Get More to Endorse Delivered to Your Inbox
[sailthru_widget fields="email,ZipCode" sailthru_list="Endorse This Sign Up"]