Endorse This: Take That, Little 4th Graders!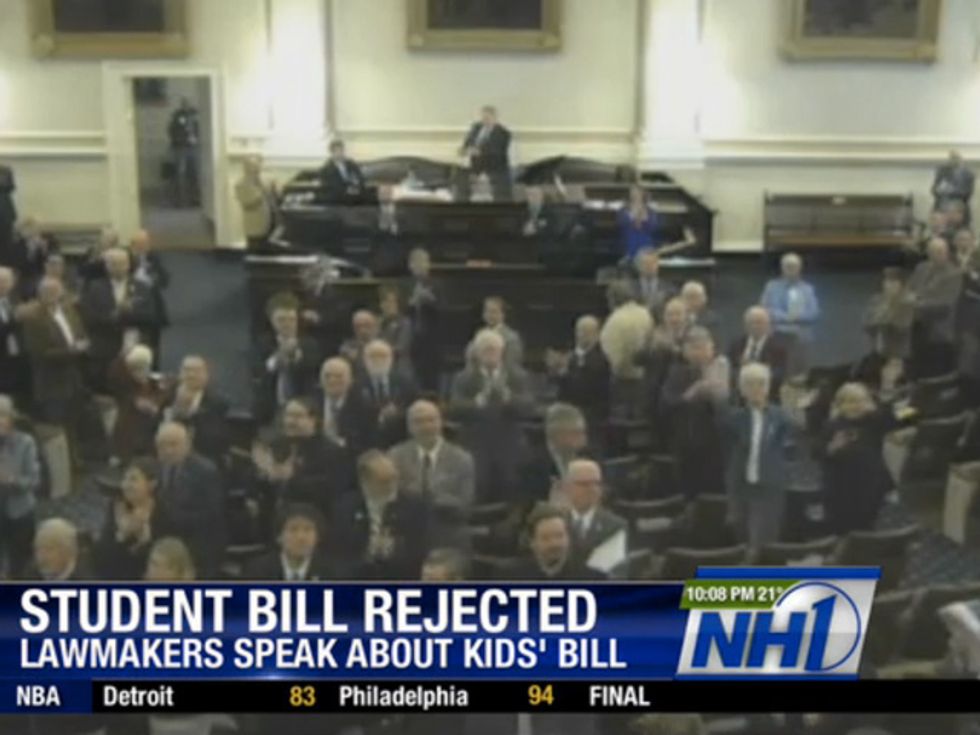 An elementary school class in New Hampshire got a rough introduction to politics last Thursday, when they attempted to introduce a feel-good bill to the state House as a civics exercise — only to watch as Republican legislators ripped it apart in front of their eyes.
Click above to watch the local politicians ridicule the kids' efforts — even somehow bringing abortion into the discussion — then share this video!
Video via NH1.
Get More to Endorse Delivered to Your Inbox
[sailthru_widget fields="email,ZipCode" sailthru_list="Endorse This Sign Up"]