Endorse This: Ted Cruz Heckled Out Of The Bronx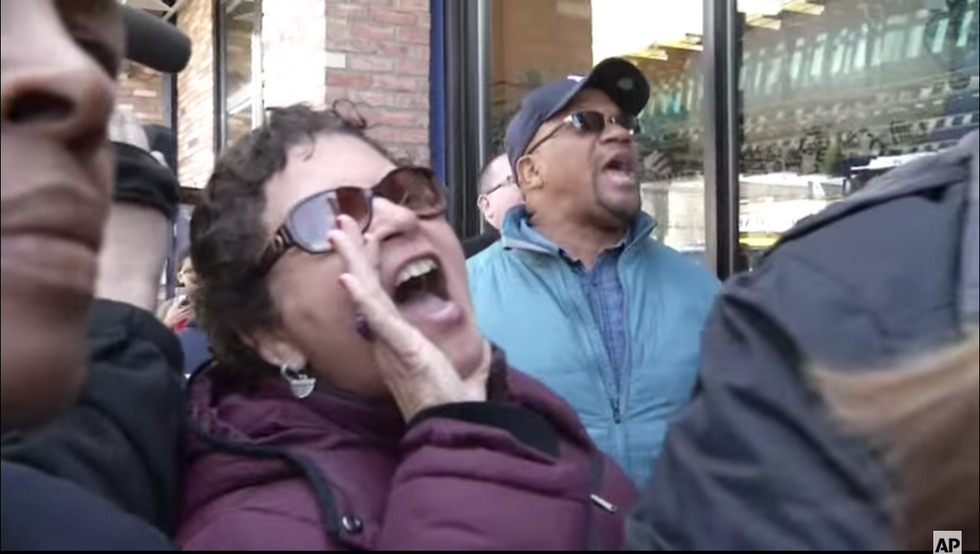 Months ago, Ted Cruz decried "New York Values" in a Republican debate, either forgetting that it was televised or assuming he wouldn't need to care about New York's Republican primary. That was then, in January, before the Iowa caucuses and before Ted Cruz got a chance to see just how unpopular his own values are in New York.
Yesterday, Cruz couldn't walk two blocks in the Bronx — one of the most diverse county in the nation — without hearing from real New Yorkers about their real beliefs; namely, that Ted Cruz is a bigot.
Obviously: His foreign policy advisors include Frank Gaffney, an Islamophobic McCarthyite. Cruz wanted to "patrol and secure" Muslim neighborhoods after the Brussels bombings (New York City police chief Bill Bratton had something to say about that), and he threatened to shut down the government last December to protest President Obama's efforts to shield millions of undocumented immigrants from deportation.
The Bronx knows all this.
The day started when rap duo and Telesur journalists Rebel Diaz confronted Cruz about his climate denialism and bigotry at a campaign stop at Sabrosura 2 Restaurant.
Then Cruz was heckled by passersby as he spoke to journalists on the street. One asked Cruz "Where's your Bronx visa?"
And those are just the events Cruz was able to attend: he had planned on speaking at a Bronx charter school, Lighthouse College Preparatory, but the appearance was cancelled when students at the school threatened a walk out. In a letter to their principal, they outlined their objections to Cruz:
Photo: Screen shot from AP video. 
Video: TeleSUR English, AP.