Endorse This: The American Flag In Havana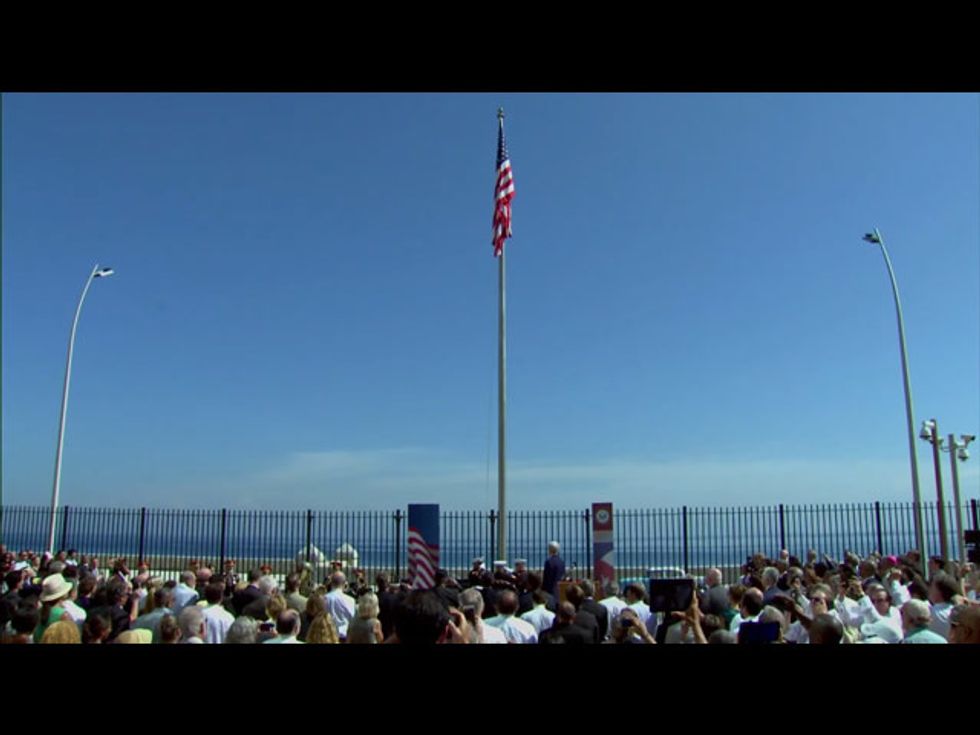 It was a historic day in Havana, when Secretary of State John Kerry presided over the raising of the American flag at the U.S. Embassy in Cuba — where it will fly for the first time since 1961.
Watch this powerful, albeit belated, moment of reconciliation unfold, as the two Cold War foes walk together into a new era.
Video via the U.S. Department of State.
Get More to Endorse Delivered to Your Inbox
[sailthru_widget fields="email,ZipCode" sailthru_list="Endorse This Sign Up"]