Endorse This: The 'Body Man' Test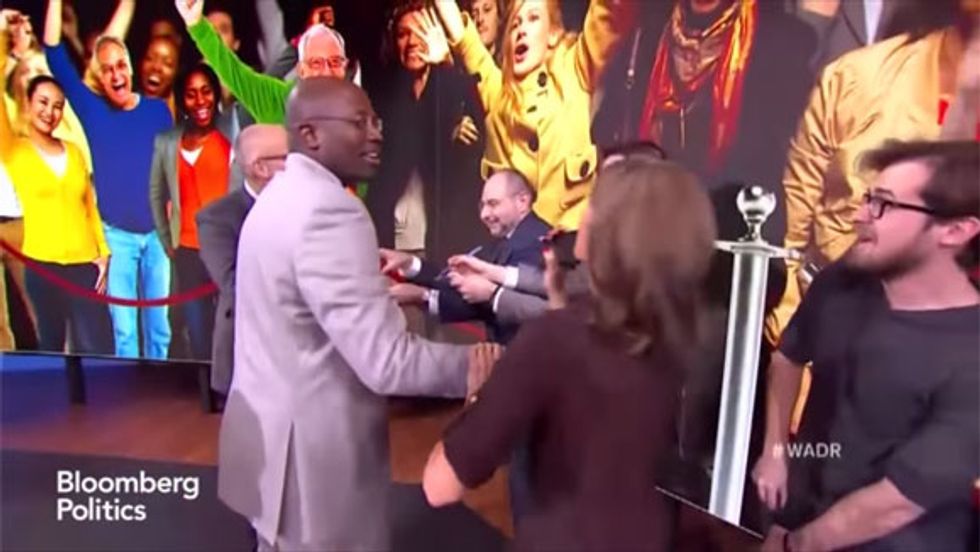 Reggie Love, the former body man for President Obama, was put through a special obstacle course during a TV appearance promoting his new book: Protecting "Senator John Heilemann" from such campaign trail disruptions as a crazy Ron Paul fan, a pesky reporter at the public rope line, and a football getting thrown from out of nowhere.
Click above to watch Love weather the gauntlet — then share this video!
Video viaWith All Due Respect/Bloomberg Politics.
Get More to Endorse Delivered to Your Inbox
[sailthru_widget fields="email,ZipCode" sailthru_list="Endorse This Sign Up"]