Endorse This: The GOP Getting Mental Help?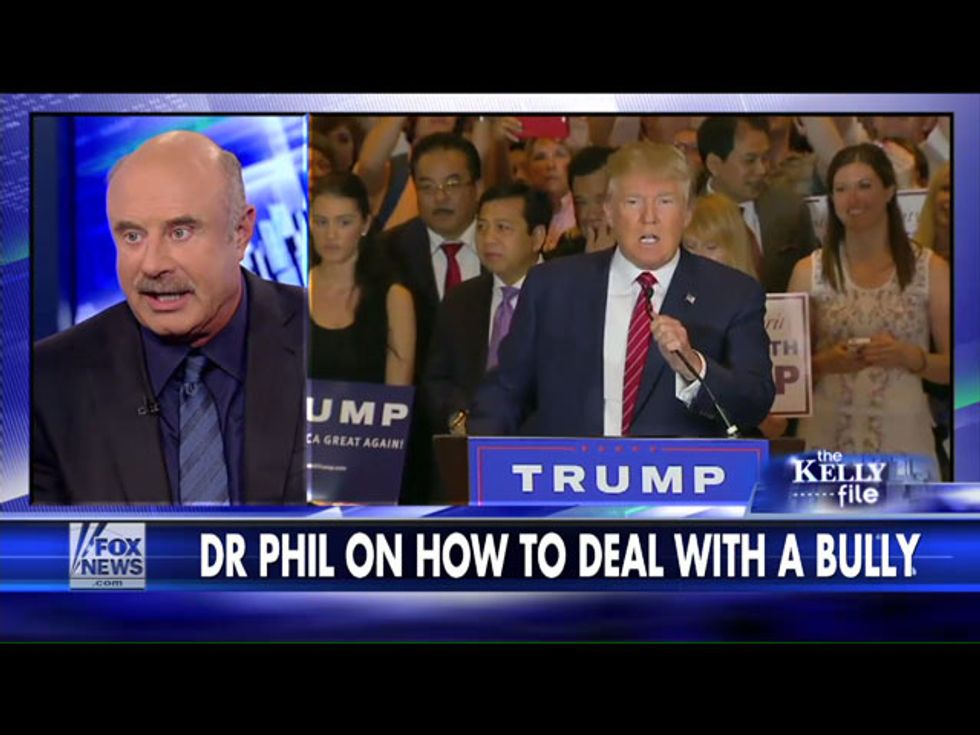 To whom does Fox News turn to explain just why Republican voters are going crazy? Why, Dr. Phil of course!
Watch as America's favorite pop psychologist offers his take on the GOP field — and explains how to handle a certain bully whose name everybody knows.
The good doctor also promotes his upcoming interview with the former Olympic athlete who became a high-class escort — and hey, that special broadcast will probably still make more sense than the next GOP debate.
Video viaThe Kelly File/Fox News.
Get More to Endorse Delivered to Your Inbox
[sailthru_widget fields="email,ZipCode" sailthru_list="Endorse This Sign Up"]