Endorse This: The Rebel State No More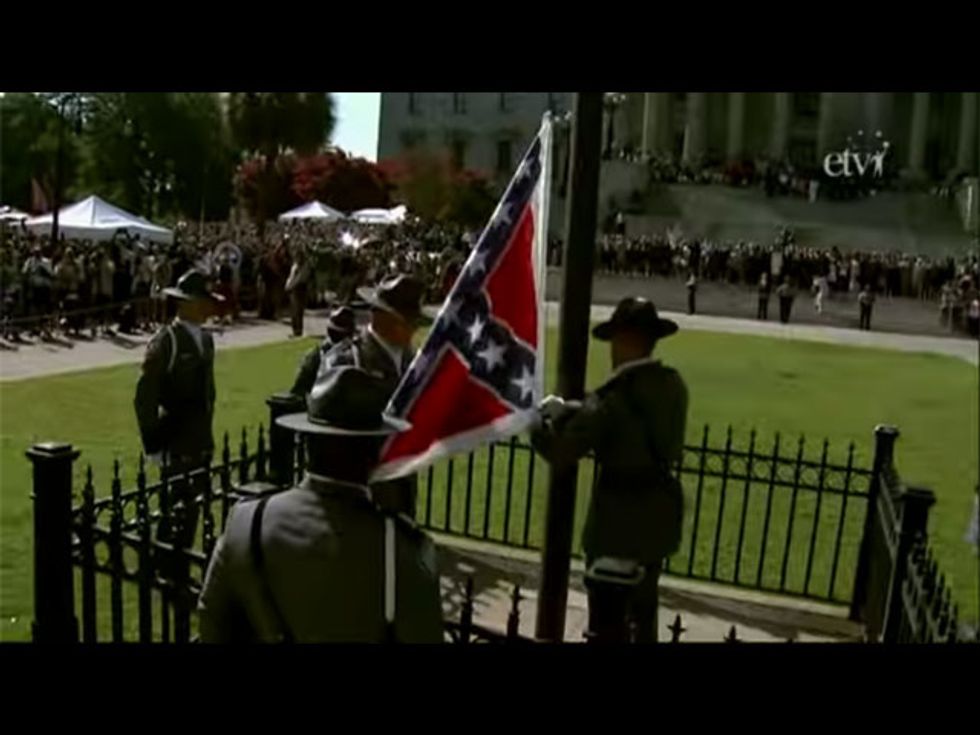 It has officially happened: The Confederate flag was removed from the South Carolina state Capitol grounds on Friday morning, to the cheering and singing of the large crowd of onlookers.
Of course, this event was really the second time the Confederate flag was removed in South Carolina by an act of government — but then again, video cameras weren't around for the first one. So enjoy this one to your heart's content.
Video viaAssociated Press/South Carolina Educational Television.
Get More to Endorse Delivered to Your Inbox
[sailthru_widget fields="email,ZipCode" sailthru_list="Endorse This Sign Up"]