Endorse This: Wrath Of The Trump Fans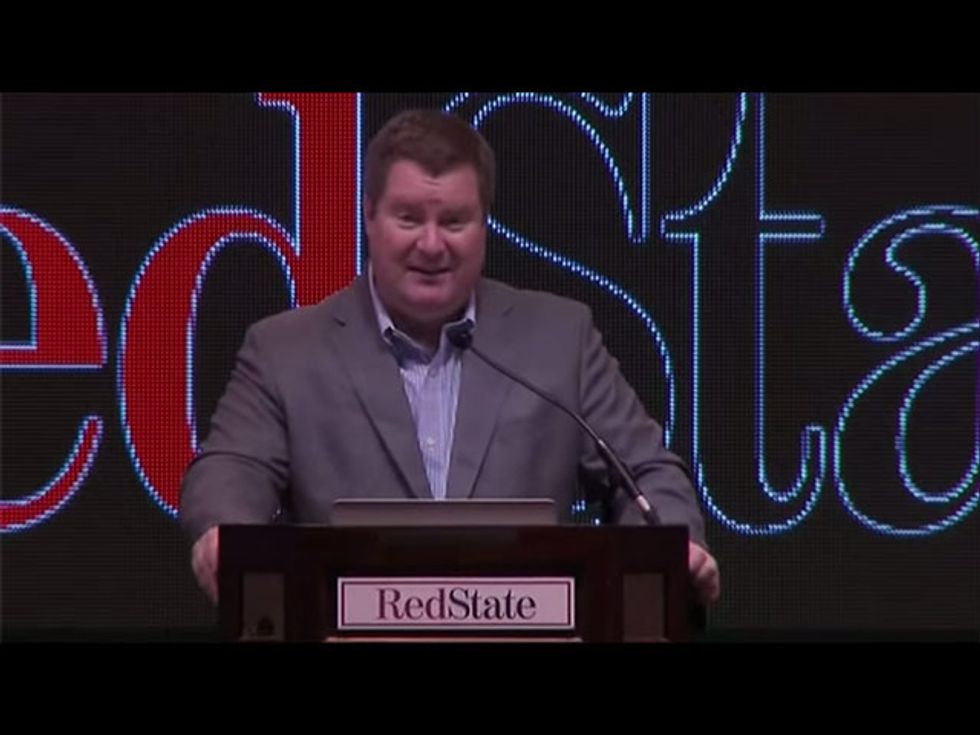 Right-wing blogger Erick Erickson disinvited Donald Trump from his big RedState activist conference this past weekend, in the wake of The Donald's now-infamous comment about Fox News debate moderator Megyn Kelly. Some people weren't happy about that — namely, Trump supporters who sent Erickson some far-out and furious emails.
Watch as Erickson reads the emails to conference attendees — while trying to clean up a nasty flood of obscenities.
Video via The Associated Press .
Get More to Endorse Delivered to Your Inbox
[sailthru_widget fields="email,ZipCode" sailthru_list="Endorse This Sign Up"]