Endorse This: Trump's Shrine — To Himself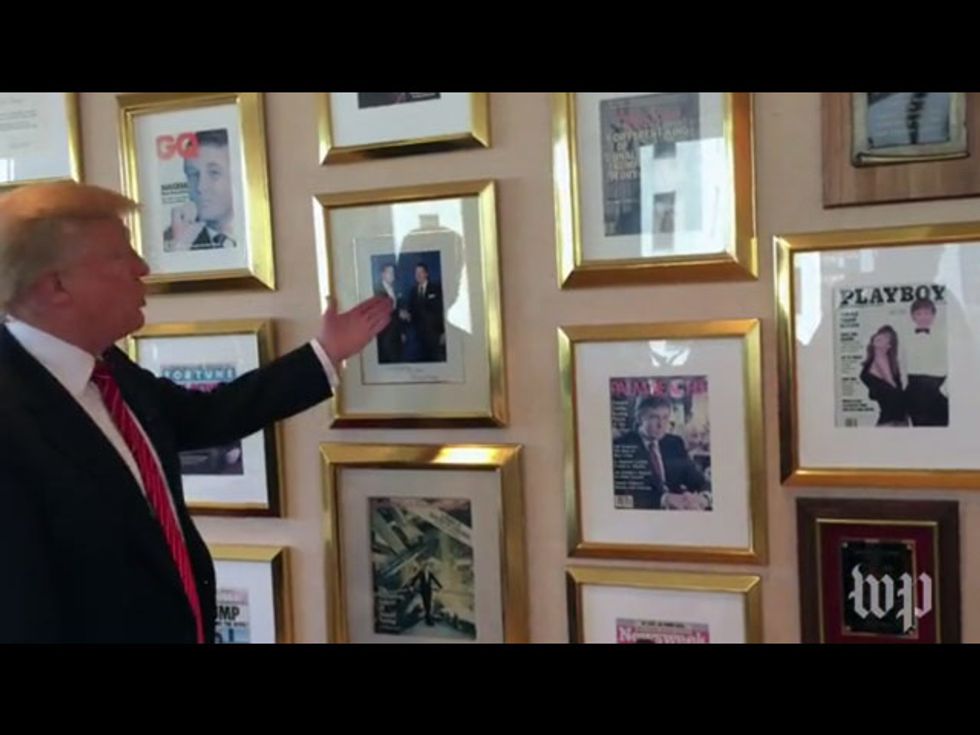 (This post has been updated.)
Donald Trump recently led a special tour of his New York office, and it's pretty much exactly what you would expect: A stunning monument to the achievements, awards, and classy visage of one Donald Trump.
And, really, where else can you see a photo of Ronald Reagan sharing wall space with a cover of Playboy? Trump's gaudy, bloated celebration of himself is a achievement in the annals of megalomania that really needs to be seen to be believed.
Video viaThe Washington Post.
Get More to Endorse Delivered to Your Inbox
[sailthru_widget fields="email,ZipCode" sailthru_list="Endorse This Sign Up"]