Endorse This: Trying To Reason With Sarah Palin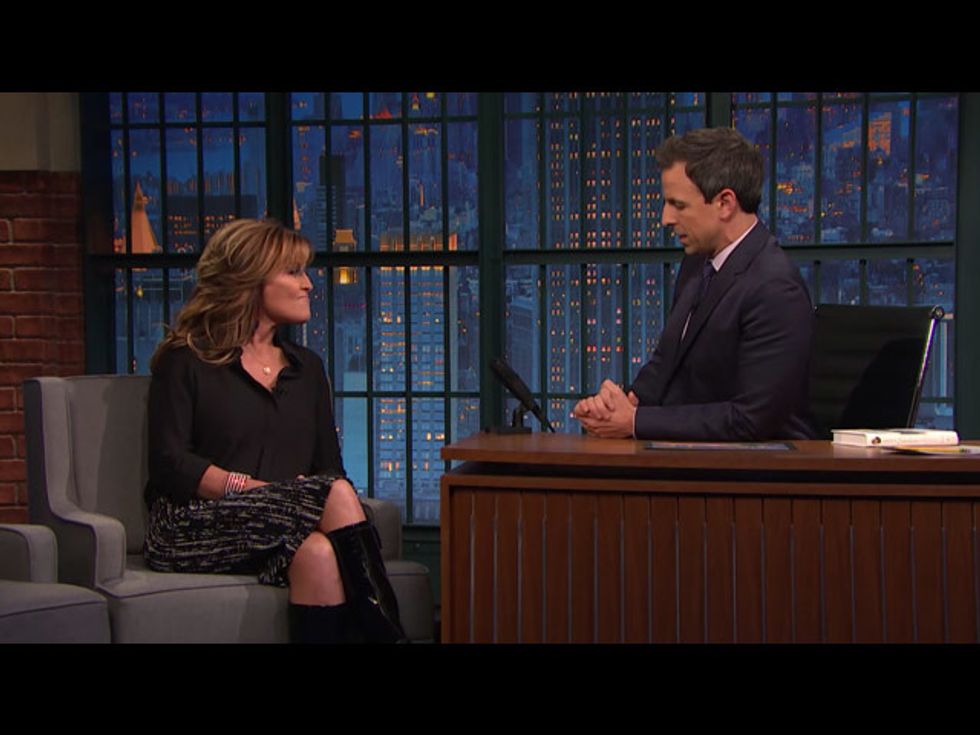 In what passes for a Socratic dialogue these days, late night host Seth Meyers discussed the refugee issue with one of the preeminent ignorant foils of our time: Sarah Palin.
Palin explained that Americans opposed to admitting refugees weren't acting out of fear, but simply didn't want to see terrorists concealing themselves among the refugee population: "They want a vetting process, because we don't have that from the top — we don't have that at the federal level."
This compelled Seth to start explaining some of the actual facts.
"Well we do, though, in order for any refugees to come in — it is like an 18 or 24-month process for them to get through," he said. "It starts at the U.N., and then it comes through multiple government agencies here in the States."
Palin's sat there, apparently suppressing a smile as Seth kept going. Her eventual answer: Nope, nobody trusts the federal government.
"Even you should not trust what the federal government is telling you about that 18- to 24-month vetting process is as legit as perhaps they're trying to make the public believe."
Video viaLate Night with Seth Meyers/NBC News.
Get More to Endorse Delivered to Your Inbox
[sailthru_widget fields="email,ZipCode" sailthru_list="Endorse This Sign Up"]