Endorse This: We Stand With Ahmed!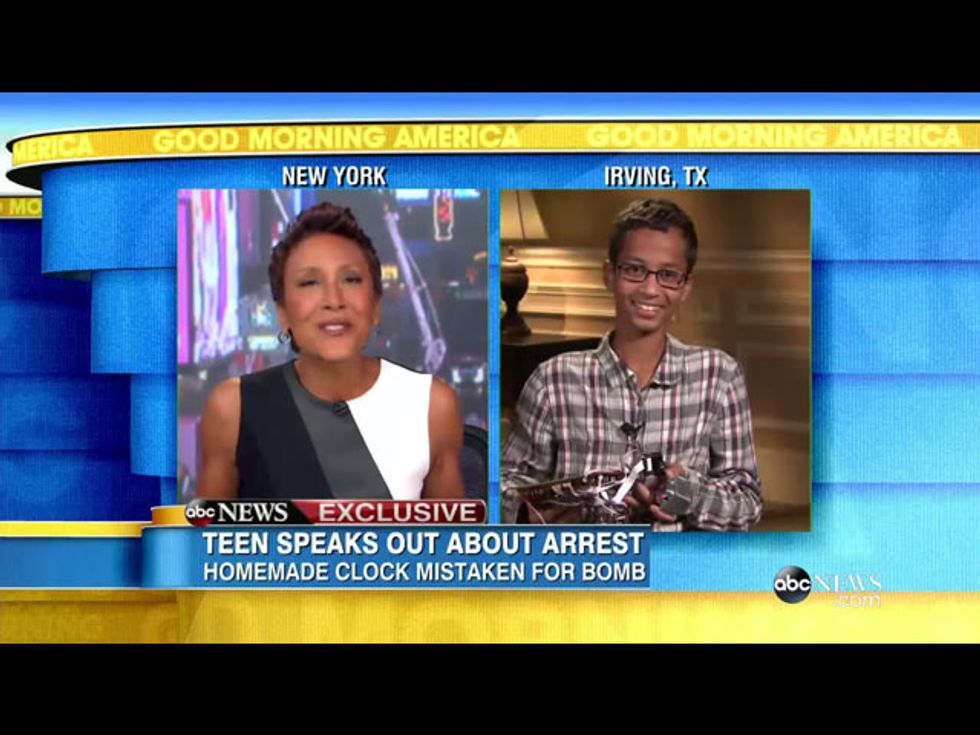 Ahmed Mohamed, the delightfully nerdy Texas student who got falsely arrested as a terrorist — for showing off his homemade digital clock at school — looks like he's doing well after an outpouring of national support. Between invitations from President Obama, MIT, Facebook, and many more, the kid is now ready to stand up for justice across the country — and to show off his latest gadget, too.
"This isn't my first invention," Ahmed declared, "and it won't be my last invention."
Video viaGood Morning America/ABC News.
Get More to Endorse Delivered to Your Inbox
[sailthru_widget fields="email,ZipCode" sailthru_list="Endorse This Sign Up"]