Endorse This: Yes, Obama Went There — And In Kenya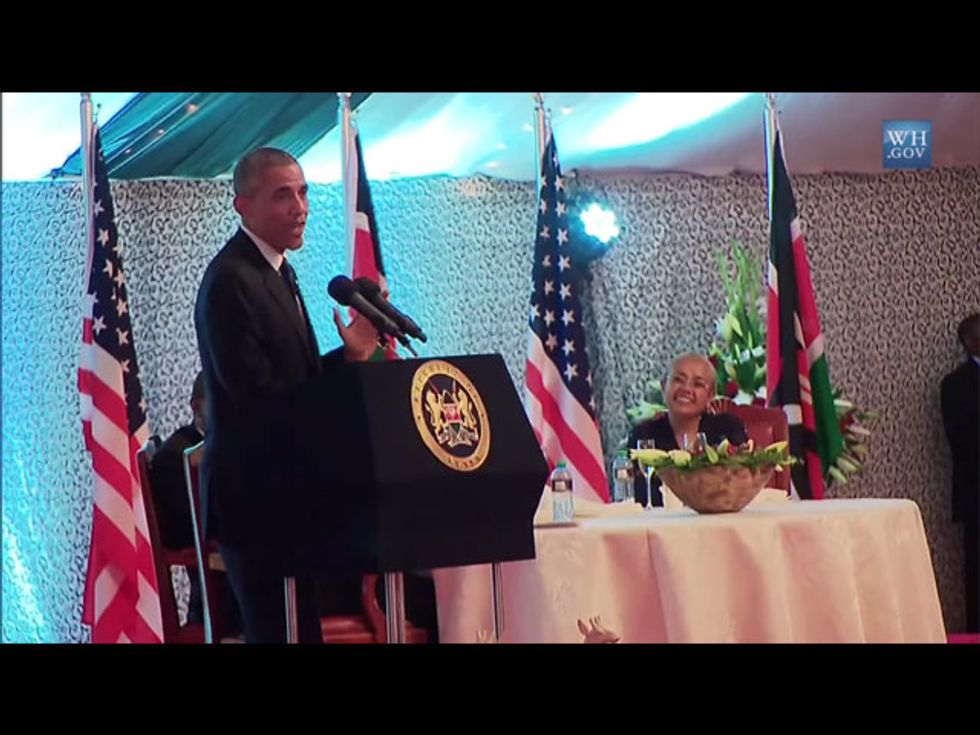 President Obama just couldn't pass up this very special opportunity during his trip to Kenya.
When it was his turn to offer remarks at a state dinner, Obama paid tribute to his late father's homeland, spoke of his own continued family ties and heritage, and toasted to hope for future generations in all of Africa. But he also got in a joke against his detractors back home in America — who might be wondering what his trip to Kenya was really all about.
Video via The White House.
Get More to Endorse Delivered to Your Inbox
[sailthru_widget fields="email,ZipCode" sailthru_list="Endorse This Sign Up"]