Endorse This: Was Vermont's Gubernatorial Debate The Weirdest In History?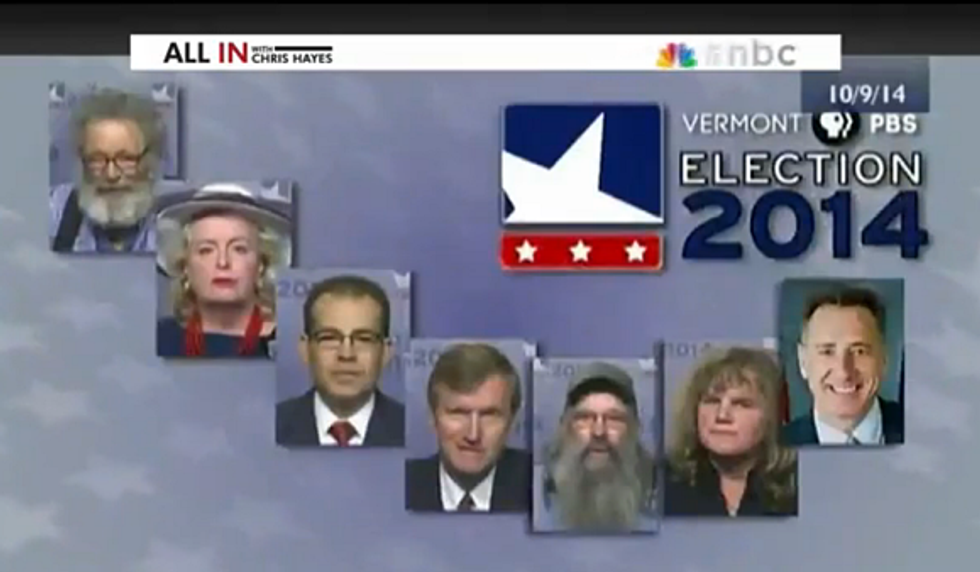 Last week, all seven candidates in Vermont's gubernatorial election came together to debate the crucial issues facing the Green Mountain State. Things got very strange, very quickly.
Click above to see MSNBC's Chris Hayes recap this outrageous example of participatory democracy at its finest – then share this video!
Video: All In with Chris Hayes via Real Clear Politics.
Get More to Endorse Delivered to Your Inbox
[sailthru_widget fields="email,ZipCode" sailthru_list="Endorse This Sign Up"]