#EndorseThis: "A Closer Look" At The Troubled Trump Transition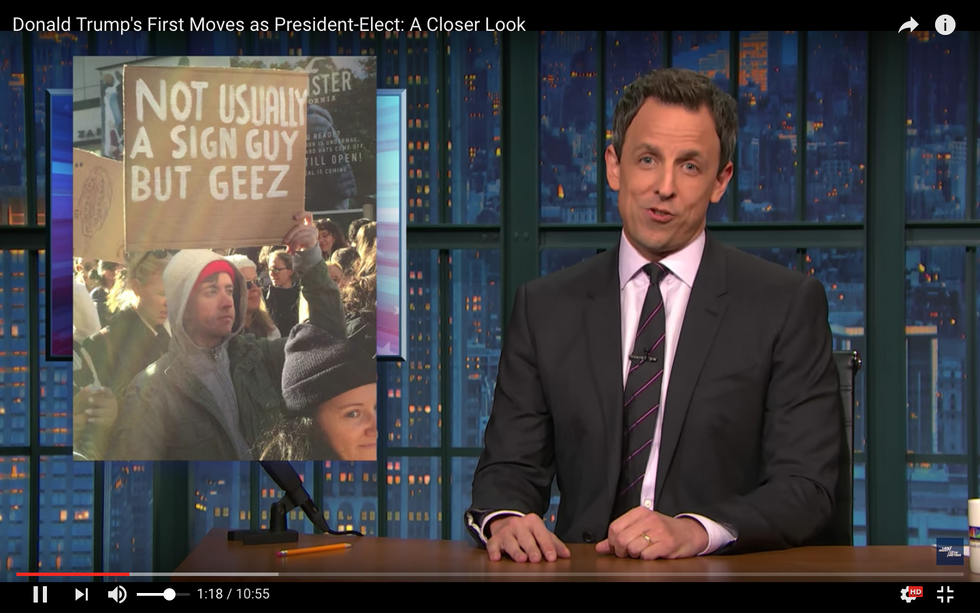 With the advent of another Republican misadventure in Washington, late-night comics may again provide the penetrating and focused reporting that we all need. Seth Meyers brought it on Tuesday with "A Closer Look" at the foibles of the troubled Trump transition; he has sharp words for the Donald, special adviser Steve Bannon, and even daughter Ivanka — who apparently sees the constitutional transfer of power as a great opportunity to peddle her branded jewelry.
They're incompetent, inelegant, malevolent, and dangerous — but they're still good for a laugh.