#EndorseThis: A Troupe Of Great Actors Reads The Mueller Report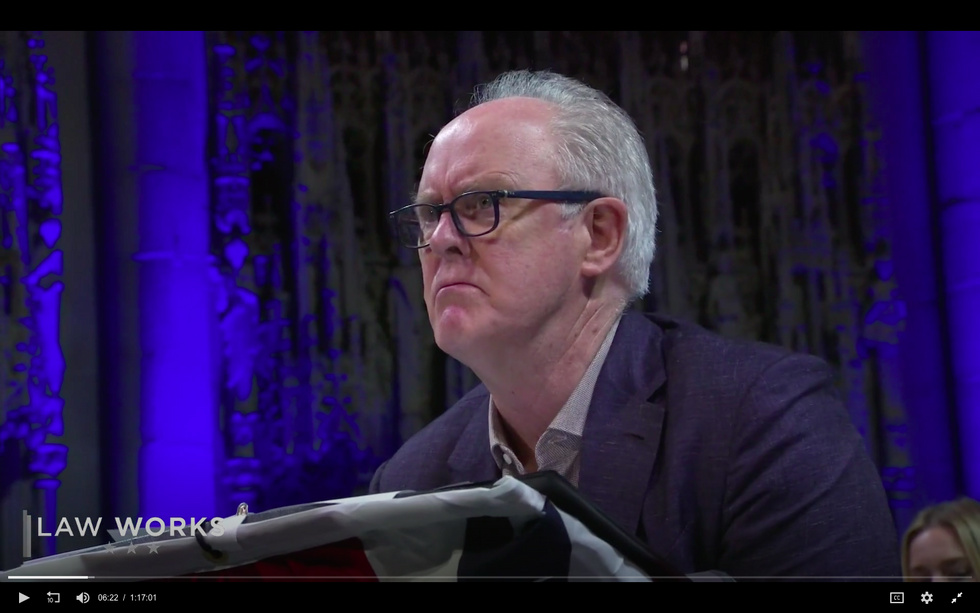 Whether you've finished the Mueller Report or not — and we both know that you probably haven't — the reading of its highlights from Volume II staged in New York City on Monday night at Riverside Church is not to be missed. (Which is why we're sending it to you today, although we rarely send a video that runs 70-minute-plus.)
With a script created from the Mueller Report by Robert Schenkkan, directed by Scott Ellis, The Investigation: A Search For the Truth In Ten Acts features an outstanding cast that includes John Lithgow as Trump, plus Annette Bening, Jason Alexander, Gina Gershon, Aidan Quinn and more than a dozen other stars.
Enjoy The Investigation, and then share it widely. Every American needs to watch this remarkable production to understand the truths that Mueller exposed.
IMAGE: John Lithgow, reading as Donald Trump, in The Investigation.