#EndorseThis: CNN Panel Trashes Santorum For Blaming Trumpism On Obama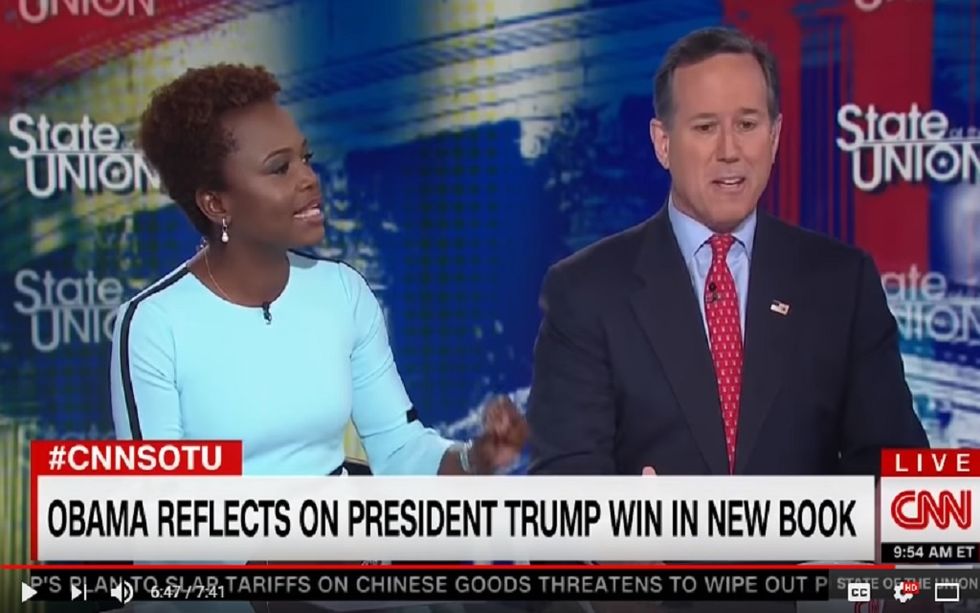 The presidency of Barack Obama is a historical signpost in the struggle against racism. Policy views may differ, but everyone agrees that Americans voting for Obama not once, but twice, heralded a sweeping change for the better among white voters.
Er…make that everyone except Rick Santorum. In today's clip, Santorum shocks a CNN panel by claiming that racism in the Trump movement is actually Obama's fault. "Many, many, many people saw Barack Obama doing more to exacerbate racism," utters the former GOP senator. "Every time there was a controversy when someone of color was involved, (Obama) took their side."
You know, as opposed to seeing "very fine people" on both sides.
Former Obama campaign guru Karine Jean-Pierre is almost stunned speechless, but her reply leaves Santorum in the dirt.
Click for Republican madness.