#EndorseThis: Colbert's Eric Trump Impression Is Not Nice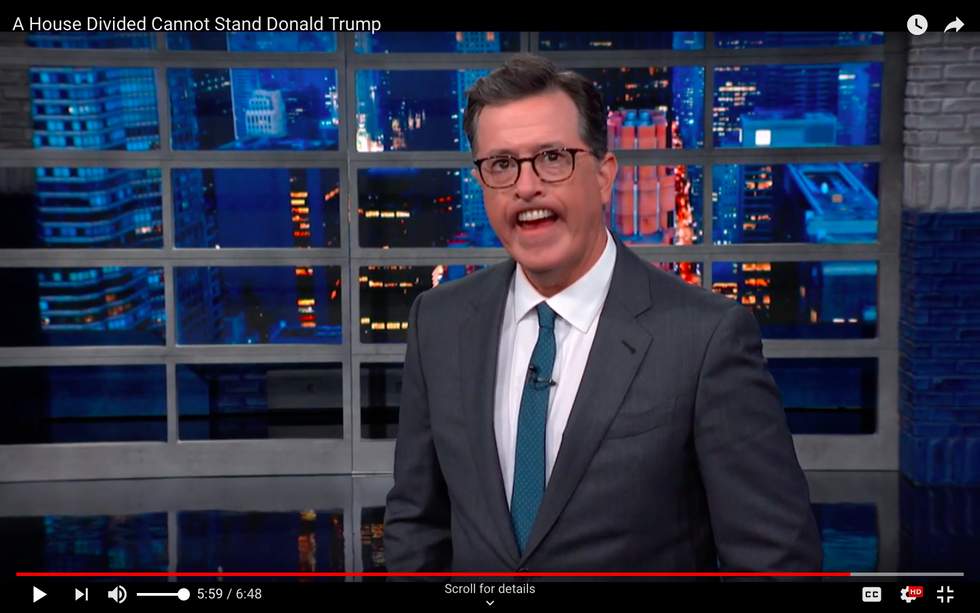 The Trump offspring are often mocked, but few comics have skinned any of them the way Stephen Colbert did to Eric Trump. He seems to have annoyed Colbert badly by declaring on Fox News that "95 percent" of Americans support his father.
Colbert's physical impression of the younger Trump is truly startling, even appalling. He doesn't have anything too kind to say about Eric's intellectual capacity, either. It concludes a brutal and highly dramatic monologue that first dwells on the president's racist attack on "the Squad," and the imbecility of one Rep. Mike Kelly (R-PA) — a Notre Dame graduate who thinks Irish people are "Anglo-Saxon."
Just click for laughs.