#EndorseThis: Conan Takes Up A Collection For Trump's Wall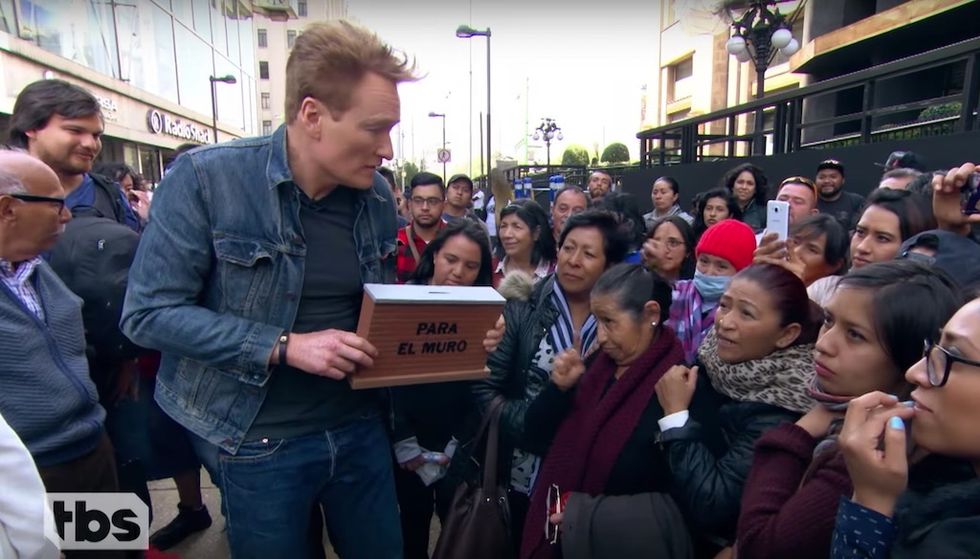 The always helpful Conan O'Brien headed to Mexico to give President Trump a hand in financing his controversial pet project.  Roaming the streets of Mexico City, the affable TBS host brought a tiny brick wall "bank," asking for coin donations from the Mexican people – whose reactions ranged from amused to angry.
Conan even offered special incentives and gifts to attract donations for Trump's ridiculous wall, like a public radio pledge drive.  How successful was his effort? Just click.