#EndorseThis: Conan Learns Donald Trump Was Elected President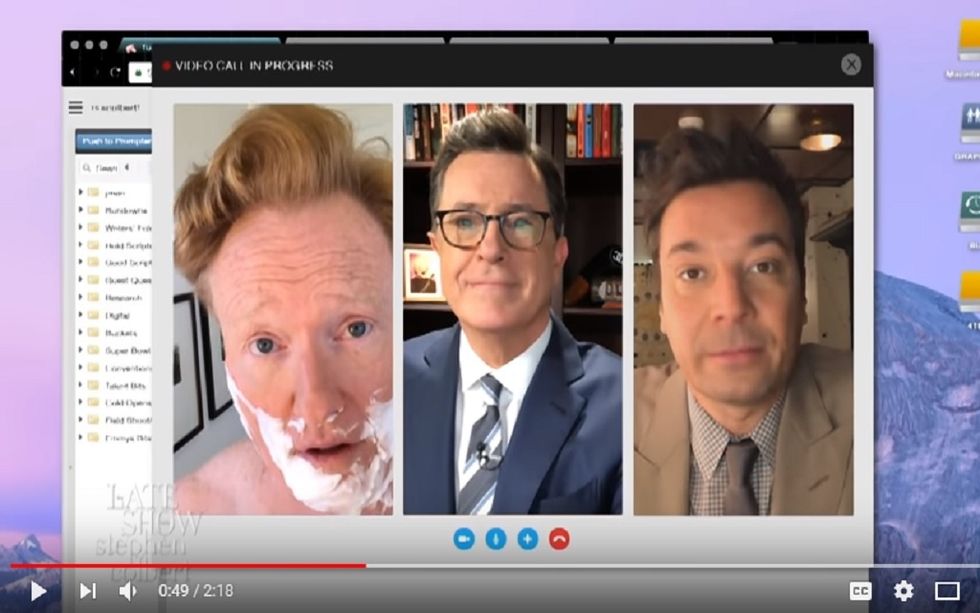 Filmmaker Stanley Kubrick had a saying, "Tell a man in his office an H-bomb has been launched and it's a thriller, tell him at home and it's a drama, tell him in the bathroom and it's a comedy."
It appears that comedian par excellence Conan O' Brien has not been at all aware of the political H-bomb that is President Donald J. Trump. How does the terrifying news catch him? Flush. On the shaving cream-laced jaw, that is.
Good thing fellow comics Stephen Colbert and Jimmy Fallon are there to give a shocked O' Brien emotional support. The pair of late-night "low-lifes" are each waging their own fresh battles with Trump. But they seem a little put off that Conan hasn't been paying attention. To anything. Since 2014.
Come to think of it, Conan does appear to be spending a lot of time in the bathroom, bathing and man-scaping. Perhaps that's where he's been this entire time.
Click for free suds.