#EndorseThis: David Cameron's Swan Song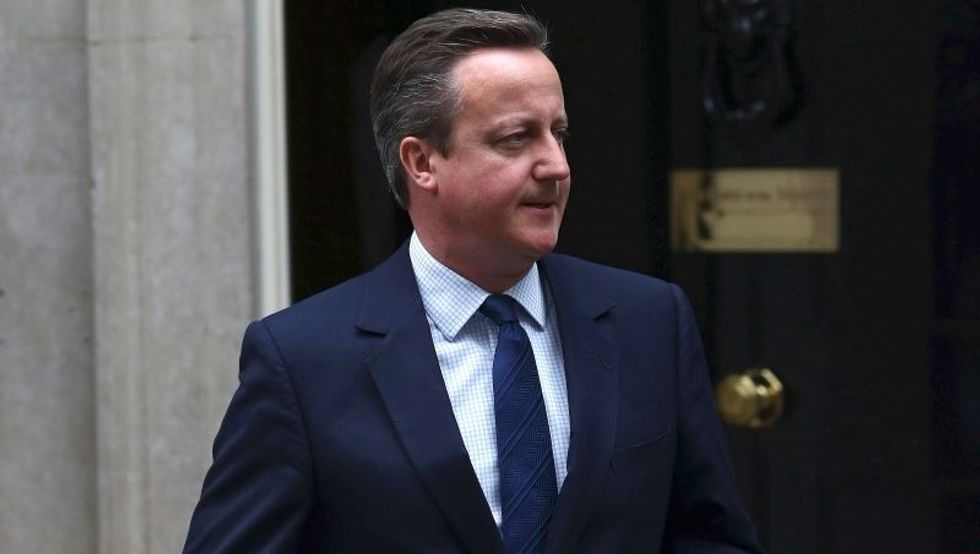 Much as aluminium tends to oxidise into rust, so too has British Prime Minister David Cameron's time come to be replaced by a newer, shinier premier — in this case, Home Secretary Theresa May, who was named the next Tory premier faster than you could say, "Bob's your uncle."
The news came out at 10 Downing Street yesterday as Cameron spoke in front of the press. But as he turned around and returned to his erstwhile residence and the soft purrs of the cat that his government acquired in 2011 to deal with a rat problem, he hummed a mysterious little tune.
.@David_Cameron humming a Winnie-the-Pooh style hum as he says goodbye to the cares of office. pic.twitter.com/kcydnLZBg4

— Robert Peston (@Peston) July 11, 2016
Internet commentators suspected that the Prime Minister was rather happy — singing, though it is something British people have been known to do, was not normally associated with Cameron. However, Cameron might well be relieved. He promised a referendum on whether to stay in or leave the European Union as part of his previous general election campaign, yet despite his efforts as part of the "Remain" campaign, the country narrowly voted to leave (although Scotland, Northern Ireland, and London overwhelming voted to stay in the union). Now, the new PM must manage the exit from the European Union while mitigating any economic shocks and attempting to reunite the country.
Musicians around the British internet took advantage of the rare opportunity to transcribe the haunting melody, create remixes, and analyze the song. But Cameron is only one of a chain of musical ministers — who can forget Gordon Brown's rendition of a folk song about an old Scottish farmer?
Photo: Britain's Prime Minister David Cameron leaves Number 10 Downing Street to attend Prime Minister's Questions at parliament in London, Britain June 29, 2016. REUTERS/Neil Hall