#EndorseThis: Fox Host Hilton Slams 'Grifter' Giuliani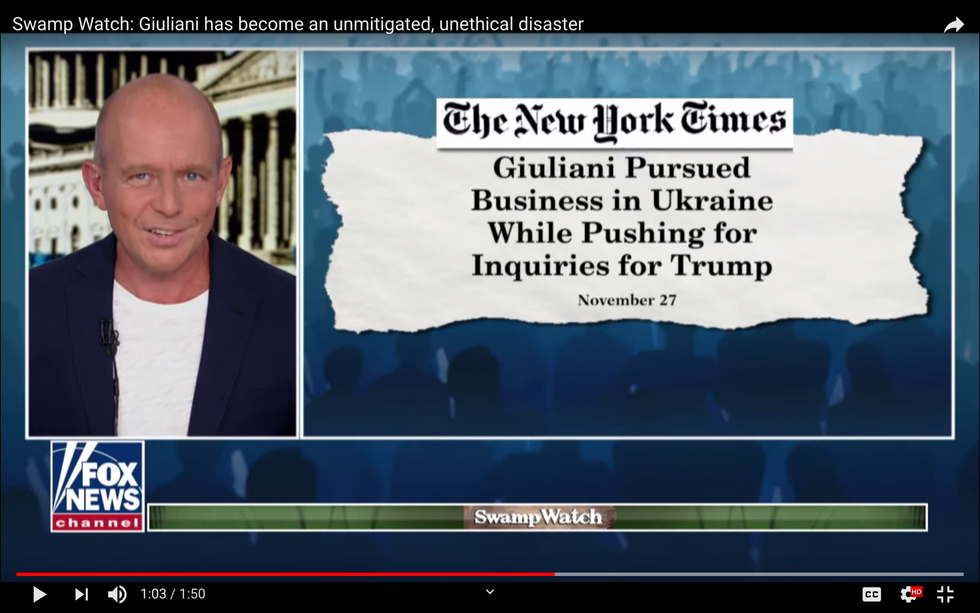 Skip the first 30 seconds or so of this rant by Fox News host Steve Hilton – and then listen as he presents the next level of Trump impeachment spin. You see, Hilton aims to blame the entire Ukraine fiasco on Rudy Giuliani, Trump's loony lawyer, as well as Rudy's entourage of such crooks and creeps as Lev Parnas and Igor Fruman.  Hilton points out that they're all toxic grifters, seeking to enrich themselves off their association with the president.
While Hilton's indictment is surely sincere (and accurate), he never quite explains how that exonerates Trump, whom he urges to dump the Rudy crew before it's too late. Except it's already too late.
Predictably, the far right is now furious with Hilton, not Giuliani. The former Tory and self-styled "populist" made the mistake of mixing in a little truth with the usual Fox cocktail of falsehoods.
Click and chuckle.