#EndorseThis: George Clooney Wants To Cure Dumbf**kery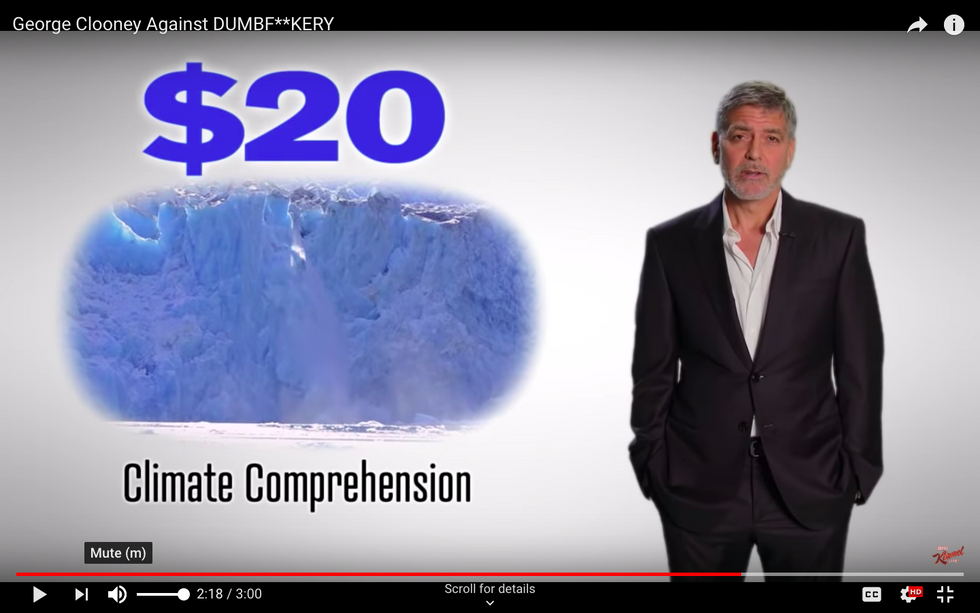 Have you noticed the raging epidemic of ignorance and stupidity in America? It's hard to miss these days, especially when the president of the United States, assorted legislators, and religious figures reject science and instead promote all sorts of idiotic nonsense about climate change, vaccines, and dinosaurs.
We are suffering a plague of "dumbf*ckery," according to George Clooney — and now his pal Jimmy Kimmel has given the actor and activist a chance to speak out about this important problem. Nominated two times as "world's sexiest man," Clooney has a solution that he's eager to share with us all.
Click and laugh.