#EndorseThis: Hate Isn't What America Is About (But Maybe Stupid Is)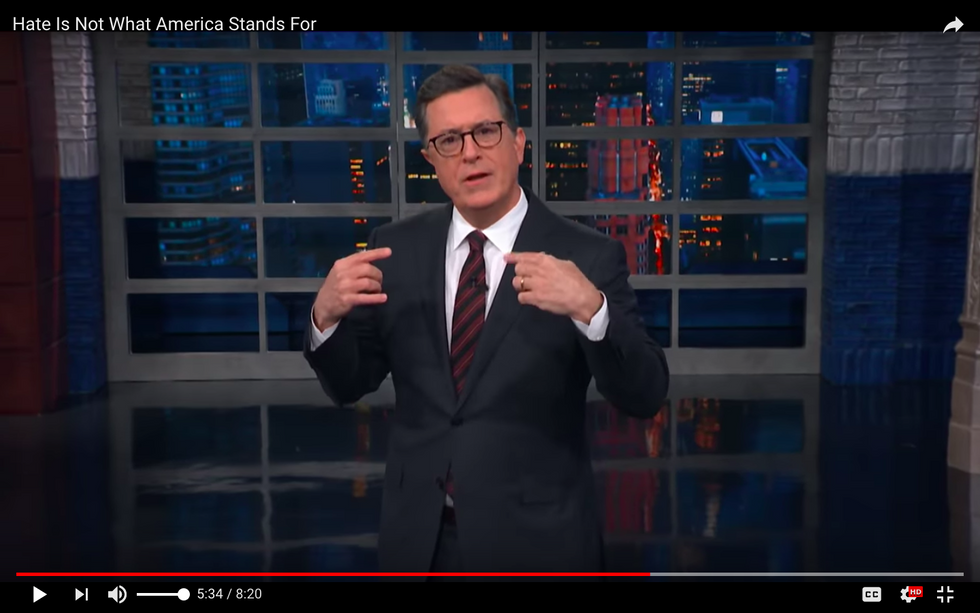 As Stephen Colbert reminds us in the wake of fascist terror, hate is not what America stands for. And he finds the good amid the evil.
But of course then there's Trump, unavoidably.
"Naturally in times like this, the nation looks to its president for comfort and guidance," observes the Late Show host. "That's our first mistake."
On the evening of the Pittsburgh massacre Trump held one of his egregious rallies, but he had an explanation — complete with self-aggrandizing footnote — which he articulated at the rally he should have canceled.
It turns out that there are a few laughs to be wrung from the spectacle of our clownish president, even now — but not without wincing.
Just click, if you can handle it.