#EndorseThis: Hillary Issues Dire Warning On Russia's Hacking Of America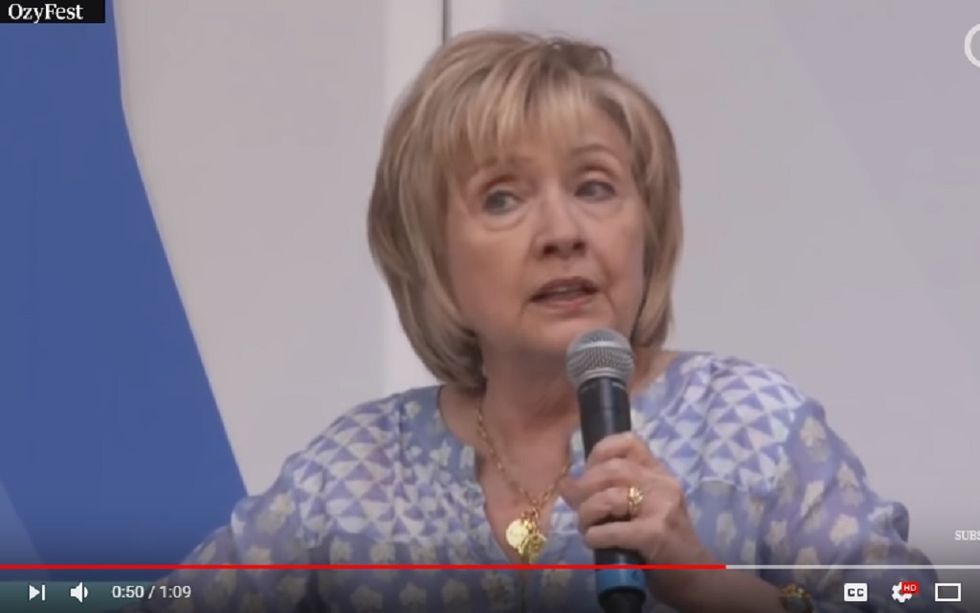 First things first, ET readers. You'll be happy to know that Hillary Clinton looks relaxed and even rejuvenated in this clip from The Guardian. The political dynamo who nearly became the first female POTUS has recovered from the disappointment of losing in November 2016.
In fact, compared to shock journos on TV and in tabloids, Hillary is measured in her criticism of President Trump's foreign policy. Clinton refers to The Donald's closed-door meeting with Vladimir Putin as a "mystery," and wonders why Trump is unwilling to draw a harder line against a hostile country which many feel is currently at war with the United States.
But her dire warning (at :45) about the 2018 and 2020 elections is of great concern to all who value democracy in America.
Hear Hillary kick the Kremlin.