#EndorseThis: How Colbert Celebrated Democratic Victory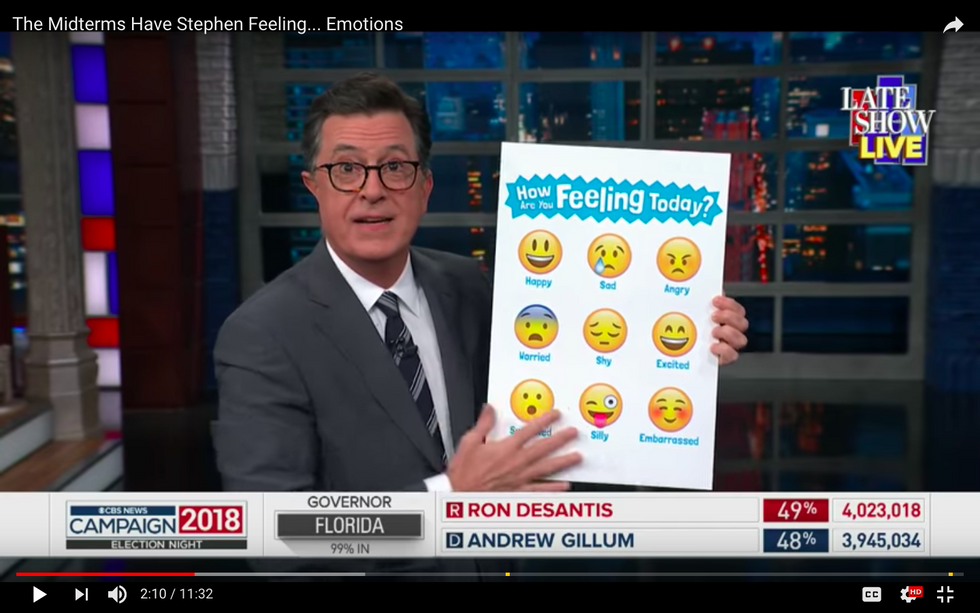 The Late Show went live on Election Night, allowing Stephen Colbert (and his trusty bandleader Jon Batiste) to celebrate the Democratic House victory in real time. He had a bottle of whiskey and a glass on hand in case things went badly wrong — and felt the need for a long gulp when Ted Cruz won.
But the mood was mostly upbeat as Stephen noted that House Democrats, with subpoena power, can now open investigations into the Trump administration. "And we'll finally find out if Donald Trump has ever done anything unethical!"
And he has a pungent take on Trump's boast that with him as president, a midterm election is no longer boring.
Just click. We're beginning to wake up from this nightmare.