#EndorseThis: John Oliver Explains ERA — And Why It Is Stalled After 50 Years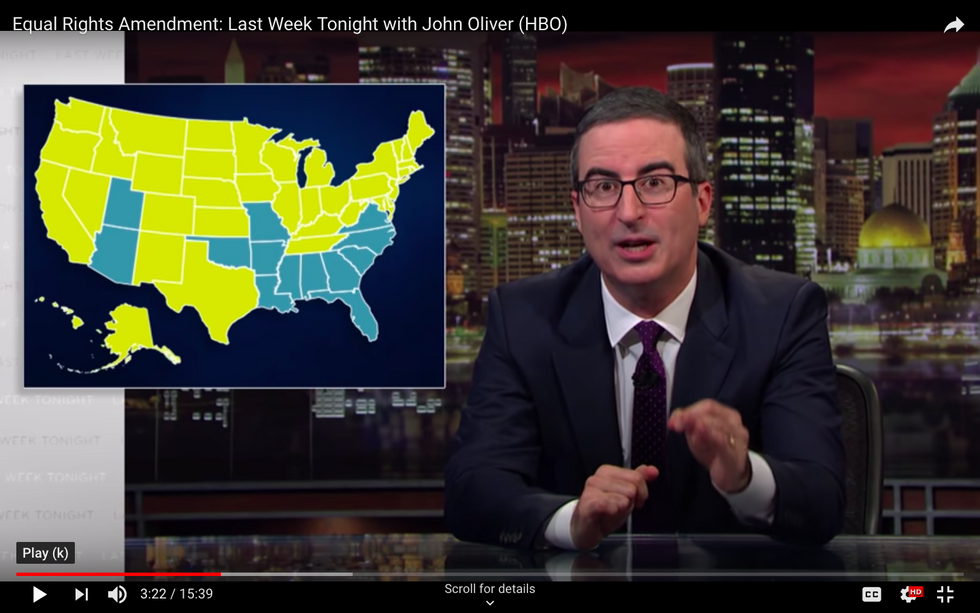 Aren't equal rights already guaranteed to women in the US Constitution?
Most people think so, but they're wrong. As John Oliver points out in the latest episode of Last Week Tonight, that's why women (and their male allies) have fought for passage of the Equal Rights Amendment for almost a century now.
Nearly half a century has passed since the Senate ratified the ERA in 1972. And with passage in 37 states, only one more state legislature needs to ratify the amendment to make it law. What would happen if the ERA finally passes? Why has ratification taken so long? And how can America finally break through to guarantee equality?
What sounds dry and wonkish becomes mischief in Oliver's hands — especially his tender treatment of right-wing gargoyles like the late Phyllis Schlafly who stood in ERA's way.
Click, laugh, and learn.