#EndorseThis: John Oliver Forgives $15 Million Of Medical Debt On Air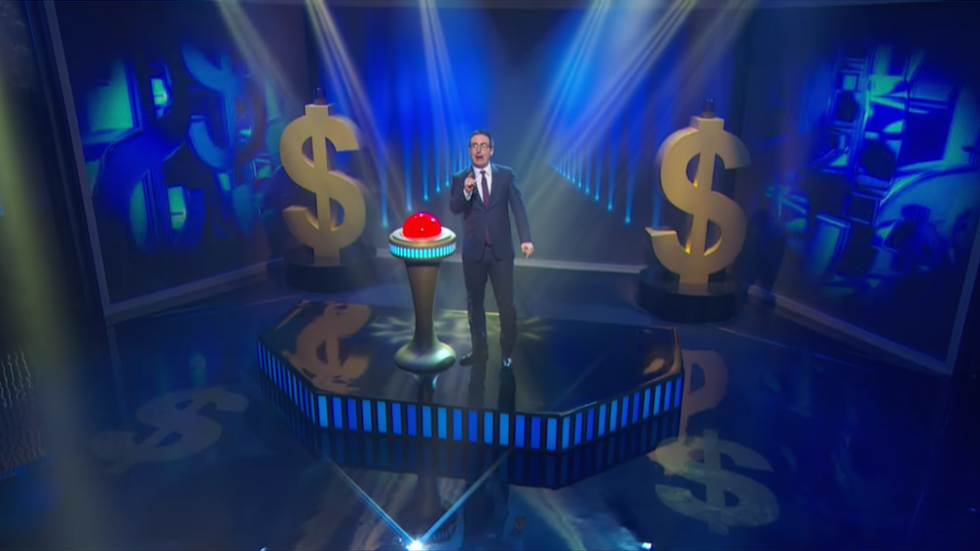 John Oliver's weekly 20-minute rants have a knack for seeping into the mainstream. The Consumer Financial Protection Bureau recently announced new, stronger regulations on the payday loan industry, nearly two years after Oliver called them out for their predatory business model. At Oliver's urging, viewers sent 45,000 emails to the Federal Communications Commission urging them to protect net neutrality from corporate influence — they did.
And, notably, John Oliver had perhaps the most vicious takedown of corruption in FIFA on all of American television, six months before the Justice Department announced an investigation into the international soccer organization.
Yesterday, Oliver set his sights even higher, staging what he called "the largest one-time giveaway in television history" by repaying $15 million worth of medical debt on his show, to highlight the perverse incentives on which the debt collection industry operates.
Oliver and his shell company bought the debt, he said, for half a cent on the dollar, the result of the long and circuitous path of bundling and revaluing that debt undergoes as a traded commodity — the same process that makes aggressive collection of debt so profitable, and often, so disruptive in the lives of debtors.