#EndorseThis: John Oliver Gives Jeff Sessions The Full Monty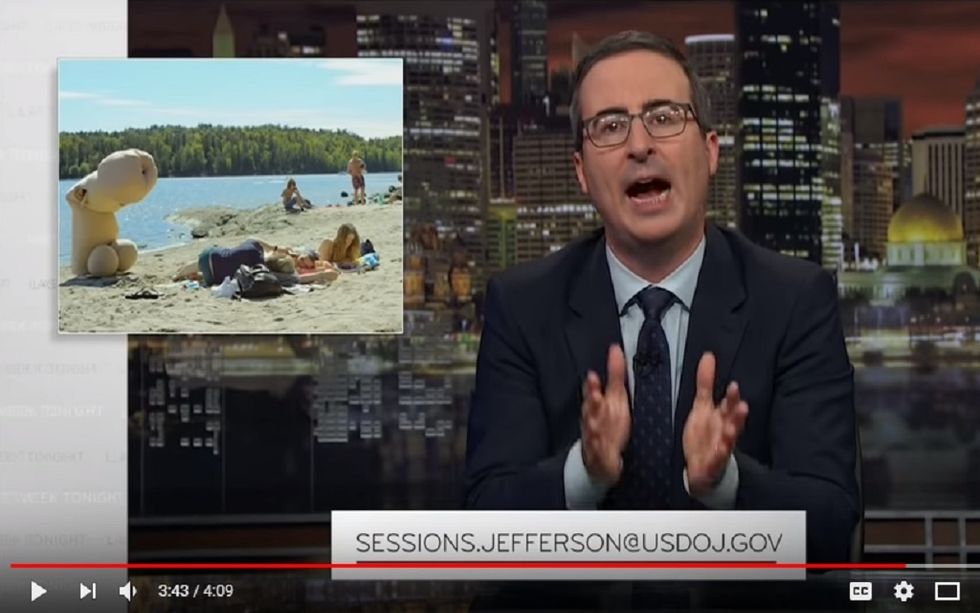 Those concerned about mass incarceration breathed a sigh of relief recently when President Trump pledged to sign a bill decriminalizing pot at the Federal level. But instead of making Trump look like a hero, it mostly made his AG look weak. Last week, Jeff Sessions meekly submitted to 45 on the issue after decades of being a drug warrior.
John Oliver has already spent fortnights criticizing Sessions in 2018. He called out the Alabama politician last week, after the AG tried using the Bible to justify brutal conditions for migrants at the border.
Oliver isn't done. In one of the cleverest bits of TV we've seen all year, the HBO host lampoons a Norwegian 7-Eleven ad campaign for its frank sexuality and cringe-worthy take on public health. But finally the topic turns to Jeff Sessions – and his personal email address – in a surprising and delightful way.
Oh, and the comic lays on the blue language liberally, so the clip is not suitable for public work spaces.
Have a laugh session.