#EndorseThis: John Oliver Tags Trump With Sharpiegate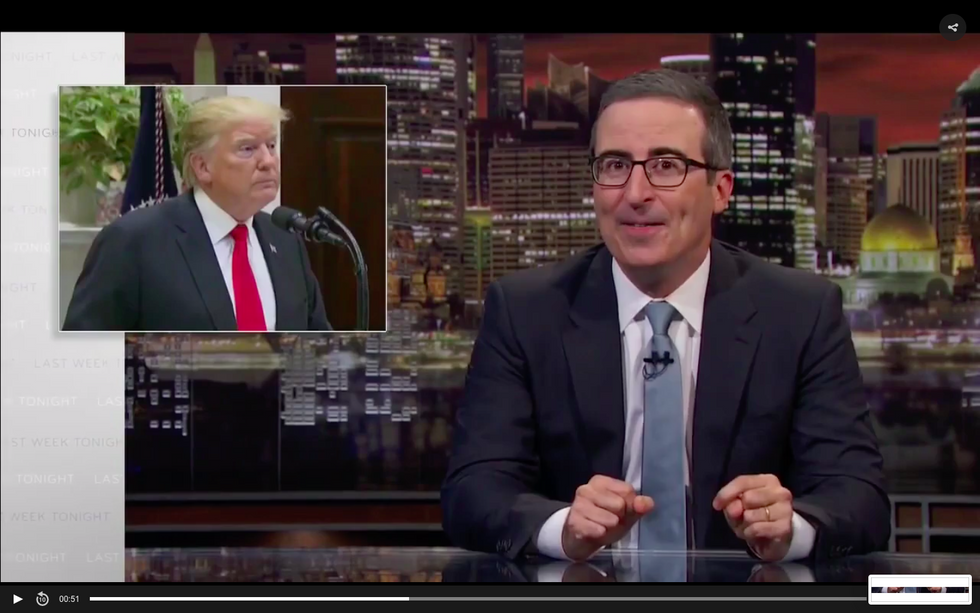 Returning to Last Week Tonight from summer vacation, John Oliver turns with glee to Sharpiegate — the insane scandal of Trump's attempt to prove he was correct in warning that Hurricane Dorian would hit Alabama.
Sharpiegate features a weather map defaced with black marker to indicate (falsely) that Alabama was in the storm's path, presented to the media by Trump as proof. Asked by reporters who had scrawled on the map, the president said, "I don't know. I don't know. I don't know…"
"Really? You don't know?" cries an outraged Oliver. "Are you sure about that? You don't think that you might have done it?
"I gotta say, for someone who lies so constantly, it's genuinely astounding how bad he is at it. There is a non-zero chance that, if he loses every state next year, he'll claim he's won by standing in front of a fully blue map with the word 'RED' written on it and Sharpie stains on his fingers."
Click for laughs.