#EndorseThis: John Oliver's Catchy Putin Pop Song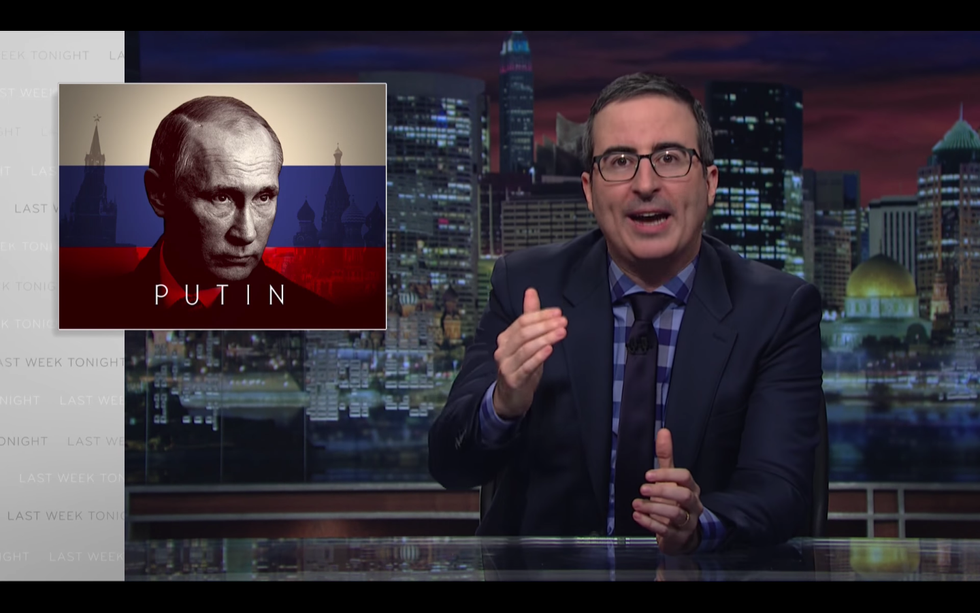 In the latest episode of This Week Tonight, John Oliver explores the repercussions of Trump's spot for Russia, detailing the many reasons why Putin is so dangerous — and creating a catchy tune to drive home the message.
Because President Trump doesn't seem to listen to even his closest advisers when it comes to the dangers of Russia, Oliver decided to once again take it upon himself to try to get through to Trump. Oliver explained:
"So someone needs quickly to get into Trump's ear and educate him on how realistic getting along better with Putin actually is … We've put together a quick explanation guaranteed to stick in Trump's mind in the catchiest possible form: sh*tty techno music."
Only two weeks into his show's new season, Oliver is brilliantly trolling Trump — first with educational ads about the nuclear triad and the Geneva Convention, and now with an inerasable earworm that immediately gets stuck in your head like a Carly Rae Jepsen song. We can only hope that it gets stuck in Trump's head too.