#EndorseThis: Kimmel Makes Final Appeal To Trump On Climate Change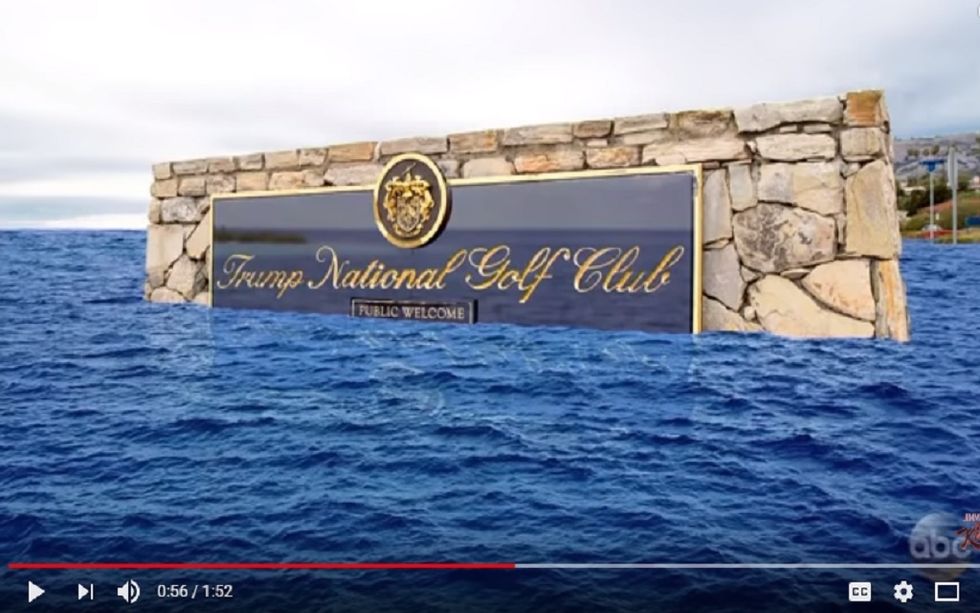 Jimmy Kimmel is hot, coming up with one funny political monologue after another. We wanted to feature Jimmy yesterday, but his videos were strangely absent from social media. It worked out, given the news of the explosive statement from a Fox icon. But we can't wait to get to today's Kimmel clip, which is working swell on YouTube.
The comic makes an impassioned last-ditch plea to President Trump on saving the climate, reasoning that stuff The Donald truly cares about most will be ruined if the planet continues to warm. Beachside hotels will sustain flooding. Golf courses underwater. Perfectly-good locations for reality shows demolished. Oh, the humanity!
As for the gag at 1:17, remember that Jimmy isn't really advocating for what the narrator describes. The entire thing is a send-up of An Inconvenient Truth…despite agreeing with the film's message.
Watch the apocalypse hit Trumpland.