#EndorseThis: Kimmel Mocks Trump's 'Taliban Sleepover'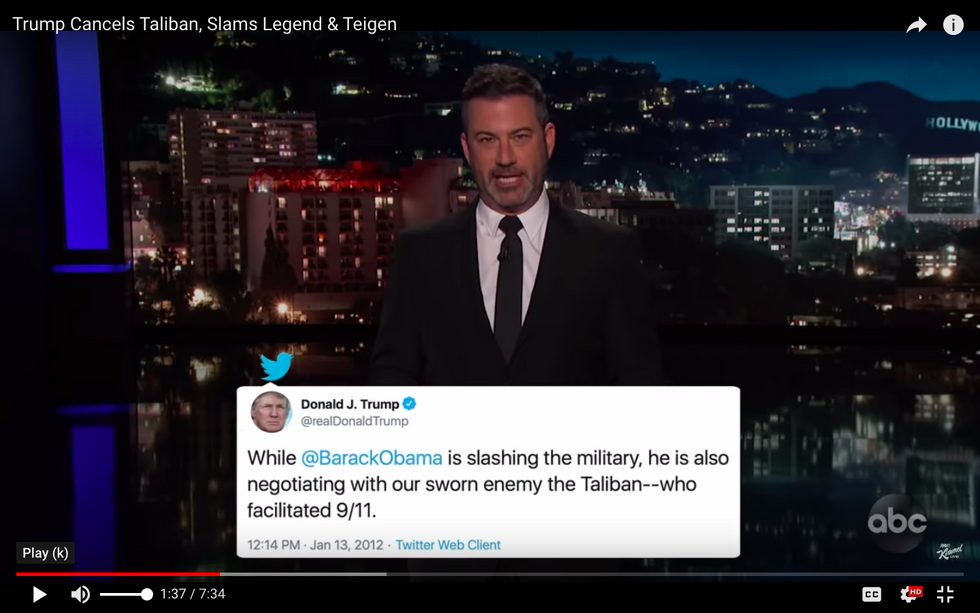 "Donald Trump invited the Taliban to Camp David — three days before 9/11! Next month, he's taking Al Qaeda to Six Flags, did you know that?"
So begins Jimmy Kimmel's scorching monologue, which captures the absurd dynamics now at work in the Trump White House. As Kimmel notes, even Republicans were appalled by this mad scheme, although most of them are still groveling publicly.
He moves briskly on to the president's absurd Twitter spat with John Legend and Chrissy Teigen (won decisively by the lady) and provides bonus video of Don Jr. in village idiot mode.
Don't miss it. Just click.