#EndorseThis: Debating Comey Role In 2016 Election, Maxwell Debunks Spin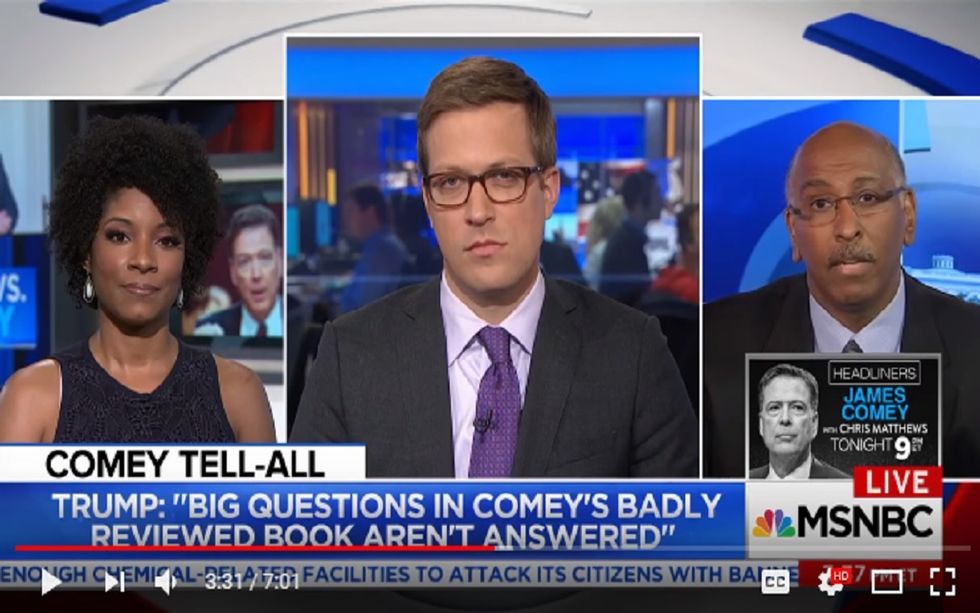 The term "revisionist historian" is usually associated with Neo-Nazis who claim that the Holocaust never happened. While we aren't ready to compare rank-and-file Republicans to that group, there's no denying that the GOP has done some serious revising of the most recent campaign for President…and it's not even 18 months in the past.
In today's clip, Hillary Clinton campaign deputy Zerlina Maxwell takes on former GOP chairman Michael Steele over the painful and unfair events of November 2016. Steele trots out the popular right-wing canard that James Comey's ill-timed letter to Congress about Huma Abedin's private laptop had nothing to do with Clinton losing the election.
Say what? Maxwell shoots down Steele's bogus account piece-by-piece, pointing out that the result turned on a microscopic number of votes in the Rust Belt, that Comey's move clearly impacted the campaign's momentum…and that the oft-told tale about "internal polls" telling Hillary to campaign in Michigan and Wisconsin is a total falsehood. "I was there!" Maxwell exclaims at Steele, who suddenly isn't so steely.
Press play for a salvo of truth bombs.