#EndorseThis: Meghan McCain Admits Trump Has No Chance Of Reelection In 2020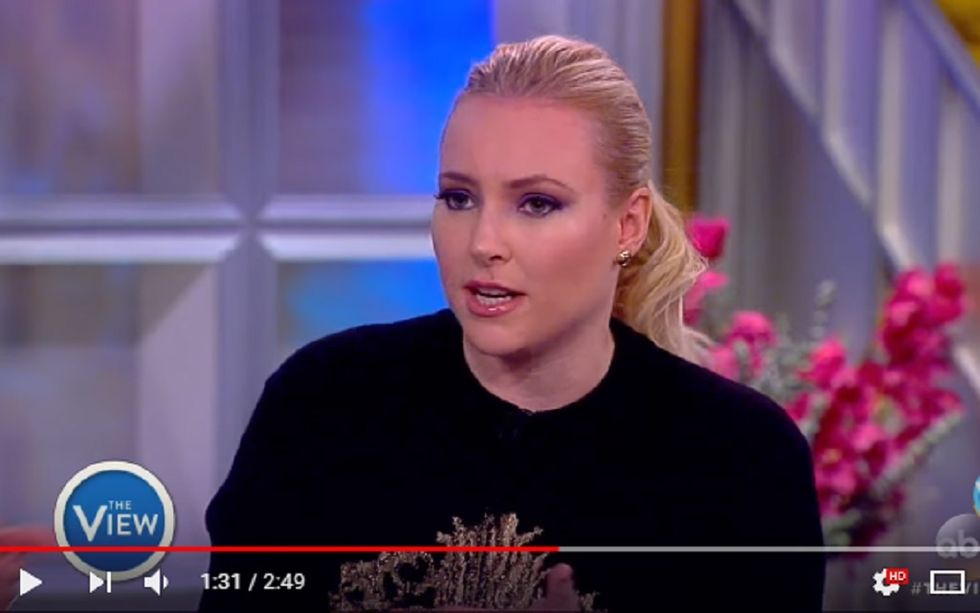 Should Democrats be encouraged by Donald Trump's tack to the left on gun control? Sure. Even if the POTUS can't be trusted to do the right thing in any given scenario, any White House wobbling on the NRA can only be helpful right now. It beats the alternative.
But there's another reason Dems should be thankful for Trump's change of heart. Without the support of the NRA lobby or red America, his 2020 campaign doesn't have a bullet to shoot.
In this clip from The View, Meghan McCain destroys Trump for two-timing his most loyal supporters such as conservative gun-pusher Laura Ingraham. McCain agrees with Ingraham's comment that if The Donald turns on his 2nd Amendment base, he has zero chance of winning reelection. Not to mention there's a lot of hypocrisy behind the President's trashing of Senator Pat Toomey as "afraid of the NRA."
Pot, kettle, black? Click to see Trump get taken down by a McCain yet again.