#EndorseThis: Mika Says Delusional Ivanka Trump Is Running For POTUS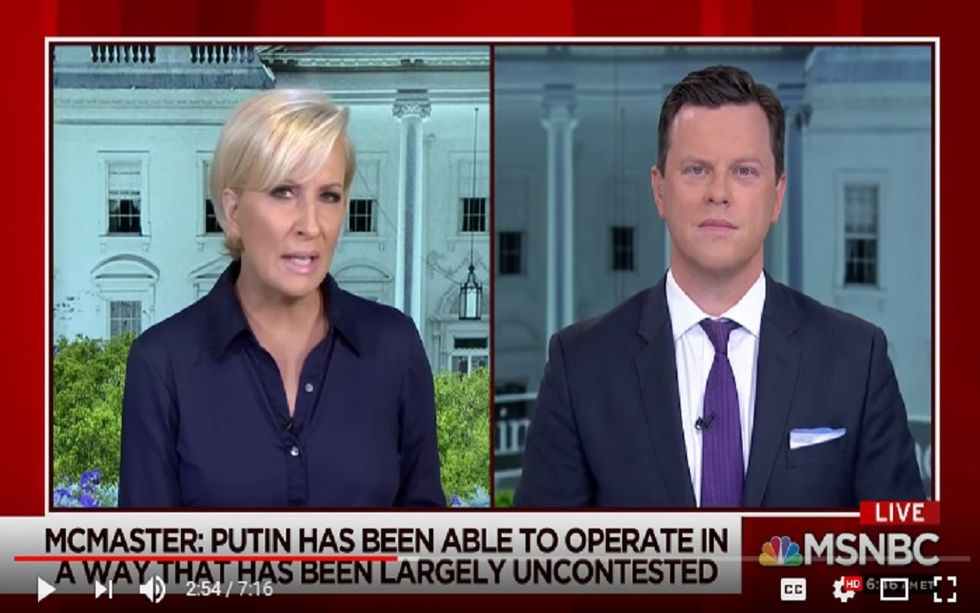 In the movie Soylent Green, future New York City is an overcrowded swamp of pollution, violence, and discord. Yet the few scenes involving politicians show the civic leaders in a smiling, optimistic mood, giving nice speeches.
White House figures have to have a little "Soylent Green" in them. Melting down on camera while screaming that America will never unite? That wouldn't do as much good for the country as "Yes, We Can." Even when times are tough. But there's definitely a fine line, and Ivanka Trump is an especially egregious (some would say oblivious) when it comes to crossing it.
In today's clip, Mika Brzezinski of MSNBC says that the First Daughter is living in a parallel universe of Instagram selfies and domestic joy while the rest of us deal with her father.
It's actually kind of funny when you think about it…but Mika lays down another theory of Ivanka that is no laughing matter. Good thing she tags it with the leavening "or something," or else the whole viewing audience may have fainted over coffee.
Is Ivanka made of people?