#EndorseThis: Montel Williams Says GOP Would Rather Police Bathrooms Than Fight Gun Violence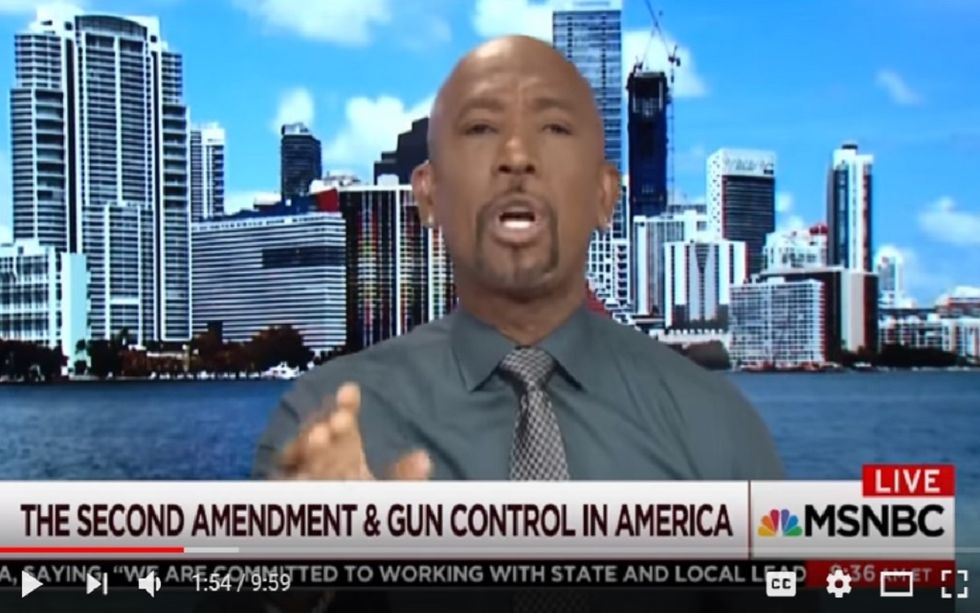 Montel Williams has interviewed enough troubled teens over the years to know that they shouldn't be buying guns. And he's observed Republicans long enough to know that the petty obsessions of the GOP tend to drown out empathy and common sense.
In this MSNBC clip, Williams rips the Party of Lincoln for caring more about what's in high school students' pants – and more about where they go pee – than the outbreak of children shooting at each other with assault weapons. "Are we this stuck on stupid that we will spend more time arguing where a child goes to the bathroom in a school than talking about protecting that child's life?"
"Snowflake!" your conservative friends might say. But Montel, a service veteran, confesses owning an arsenal of self-defense weapons that would make a Mormon survivalist blush. Like any reasonable American, he is less concerned with a politician grabbing his guns than a 19-year-old, mentally-ill white supremacist grabbing them.
Share this eloquent plea for gun control from a proud Marine.