#EndorseThis: Pence Makes Startling Admission To Mueller Team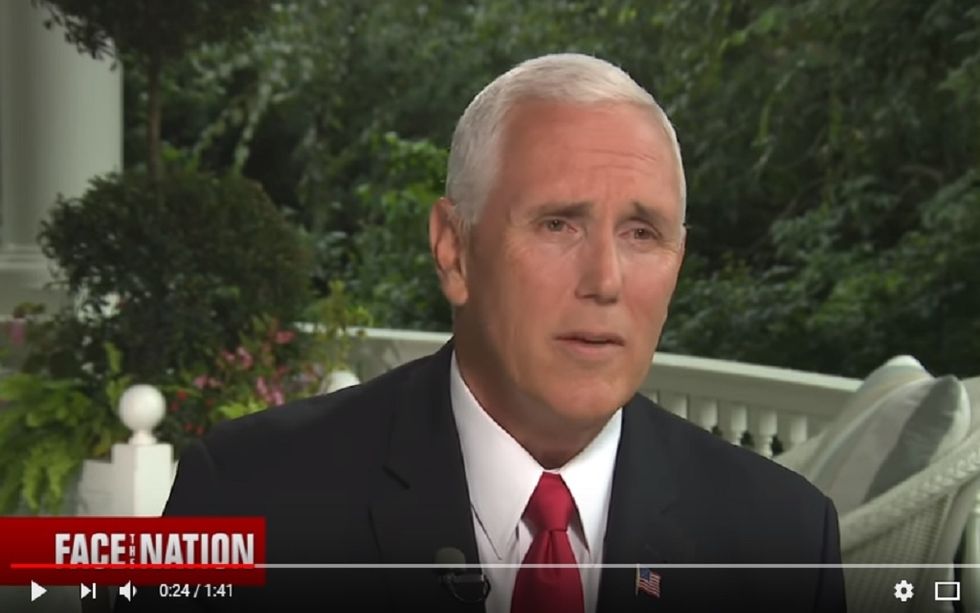 President Trump's lawyers have discouraged 45 from taking an interview with Robert Mueller or the special counsel's team, arguing that such testimony under oath could amount to a "perjury trap." But despite any such warnings, Trump is demonstrably impetuous and reckless enough that it might still happen.
And what if someone else in the administration is even more careless and over-confident when it comes to perjury? It's not who you might think.
Vice President Mike Pence appears to agree to a personal Mueller interrogation in this clip from Face the Nation, telling interviewer Margaret Brennan he would be "more than willing" to sit down with the special counsel.
Pence does go on to mention "outside counsel" who will "advise" him on the matter, leaving wiggle-room while showing that the VP is still a politician underneath his veneer of religion and patriotism.
Face your indignation.