#EndorseThis: President Trump's New Opponent Is Planet Earth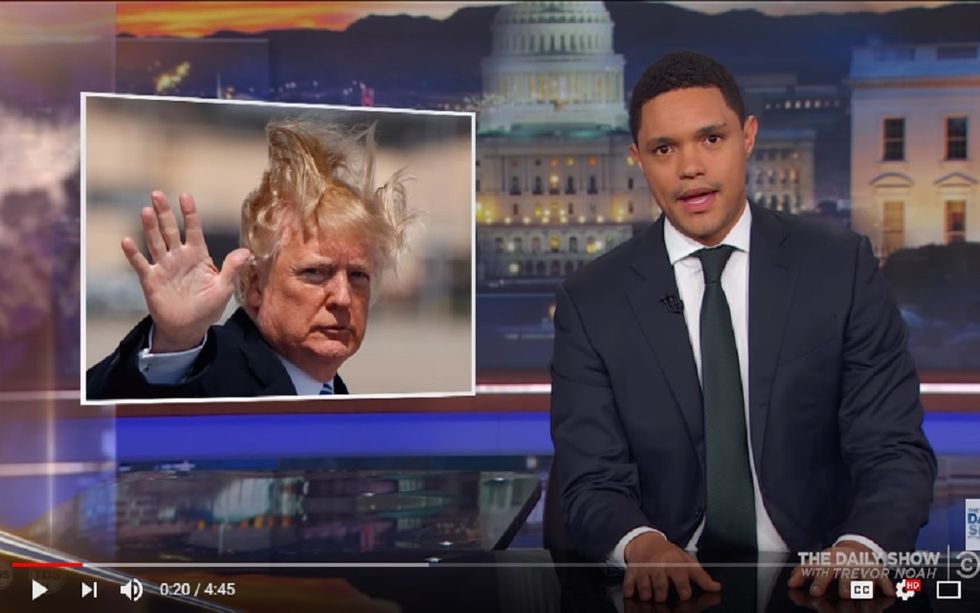 Let's face it, Donald Trump knows how to make hay against some political opponents. His take-down of Jeb Bush was darkly funny for those of us who fought the Bush dynasty for decades. A weaker-than-usual GOP cast was no match for The Donald in the primaries, and woe to cabinet members who defy the official Trump doctrine now that he's in office.
But even for a fat man with a voracious appetite, the POTUS may have bitten off more than he can chew this time.
Trevor Noah describes how 45 is now at war with the entire planet. His "Parks and Desecration" policy toward national monuments and capitalist drilling projects is bad enough, but now it seems that endangered species are in the cross-hairs next.
Might Trump even be responsible for the extinction of dinosaurs?
You bet Jurassic.