#EndorseThis: Roy Moore Nailed By Sexual Predator Detector Wand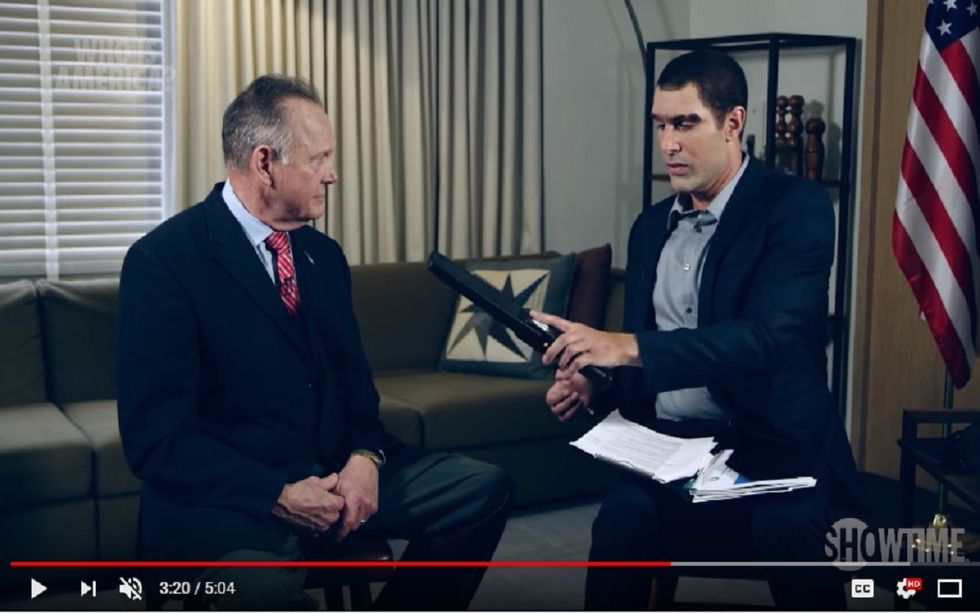 Remember the pitiful attempts by failed Senate candidate Roy Moore's few remaining friends to prove he wasn't a sicko? A lying sexual predator who took advantage of adolescent girls when in his late 20s and early 30s?
Colonel Erran Morad (actually Sacha Baron Cohen of Borat fame) gives Moore a chance to prove his innocence. In today's clip, Morad is only a few moments into an interview with Moore when the former unveils a "pedophile wand" that works somewhat like a lie-detector test, or maybe a Geiger counter. The wand is based totally in "science," Morad assures the Alabama politician.
And what does the high-tech gadget tell us about Roy Moore's sick and demented mind?
Watch and see – and hear – for yourself.