#EndorseThis: Borat And Daughter Inflict 'Virus Inspection' On Kimmel
@nationalmemo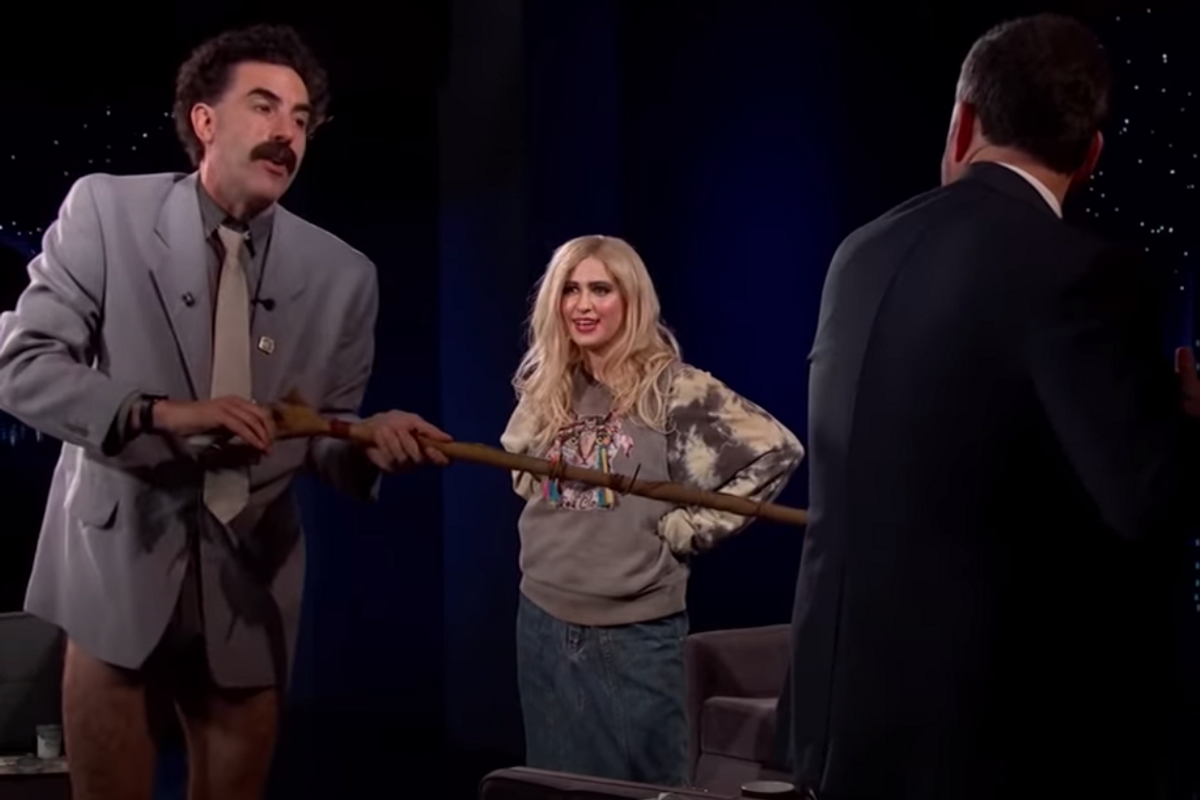 Screenshot from Jimmy Kimmel Live! on YouTube
You may have heard by now that Sacha Baron Cohen is about to release his new movie -- Borat Subsequent Moviefilm: Delivery of Prodigious Bribe to American Regime for Make Benefit Once Glorious Nation of Kazakhstan, or Borat 2 for short – on Amazon Prime. You may also have heard that this film includes a "beyond cringe" bedroom scene starring the real Rudy Giuliani and a very young woman posing as a reporter.
More on that later. For the moment, here's Borat himself appearing on Jimmy Kimmel Live, where he subjects the late-night comic to an intrusive "coronavirus inspection." This episode of comedic anarchy is in fact a send-up of QAnon, the vicious, anti-Semitic conspiracy craze that has devoured the Republican Party.
It gets pretty wild, with a clip from the new movie and an appearance by Borat's "daughter" Tutara (the would-be seducer of Rudy).
Enjoy -- and just imagine what's yet to come.