#EndorseThis: Jill Stein Becomes Sacha Baron Cohen's Latest Victim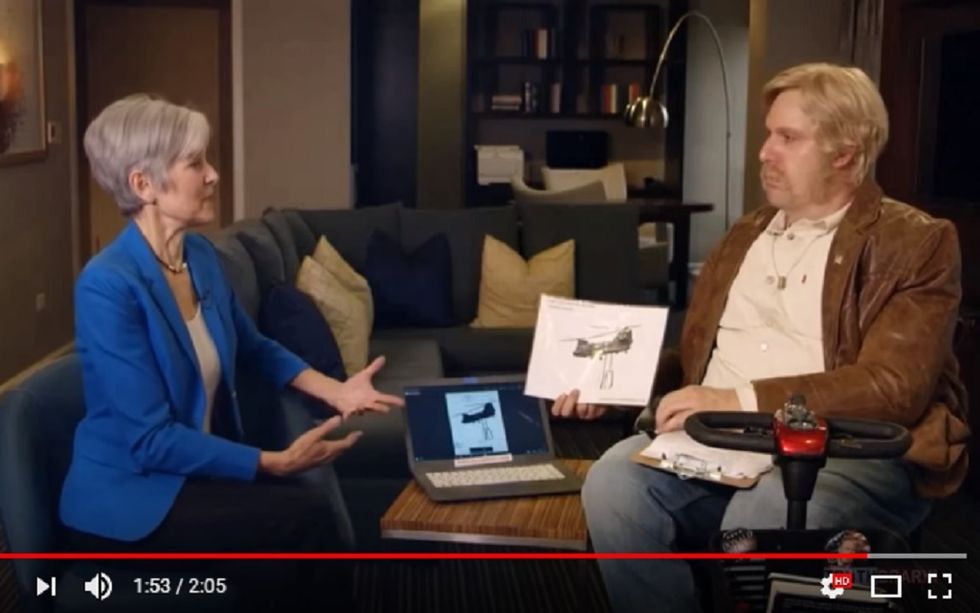 We can be sure of three things. Death, taxes, and National Memo readers having mixed opinions about Jill Stein, the Green Party nominee for POTUS in 2016.
Some liberals admire Stein's hard-left positions on war, peace, and the environment. Others think she's a Russian collaborator who cost Hillary Clinton precious votes at the polls. But whatever she is, she's also Sacha Baron Cohen's latest dupe.
Stein nobly attempts to explain the facts of climate change – not "climax change" – to Cohen's right-wing character Billy Wayne Ruddick in this short clip from Who is America. The always-topical Cohen launches into some CIA-and-the-weather conspiracy talk that feels like a direct poke at Alex Jones. But Stein ends up repeating a three-word factoid about herself (three times) that…may or may not be true.
Speaking as a scientist, you should press play.