#EndorseThis: Sacha Baron Cohen (In Disguise) Pranks Militia Rally
@nationalmemo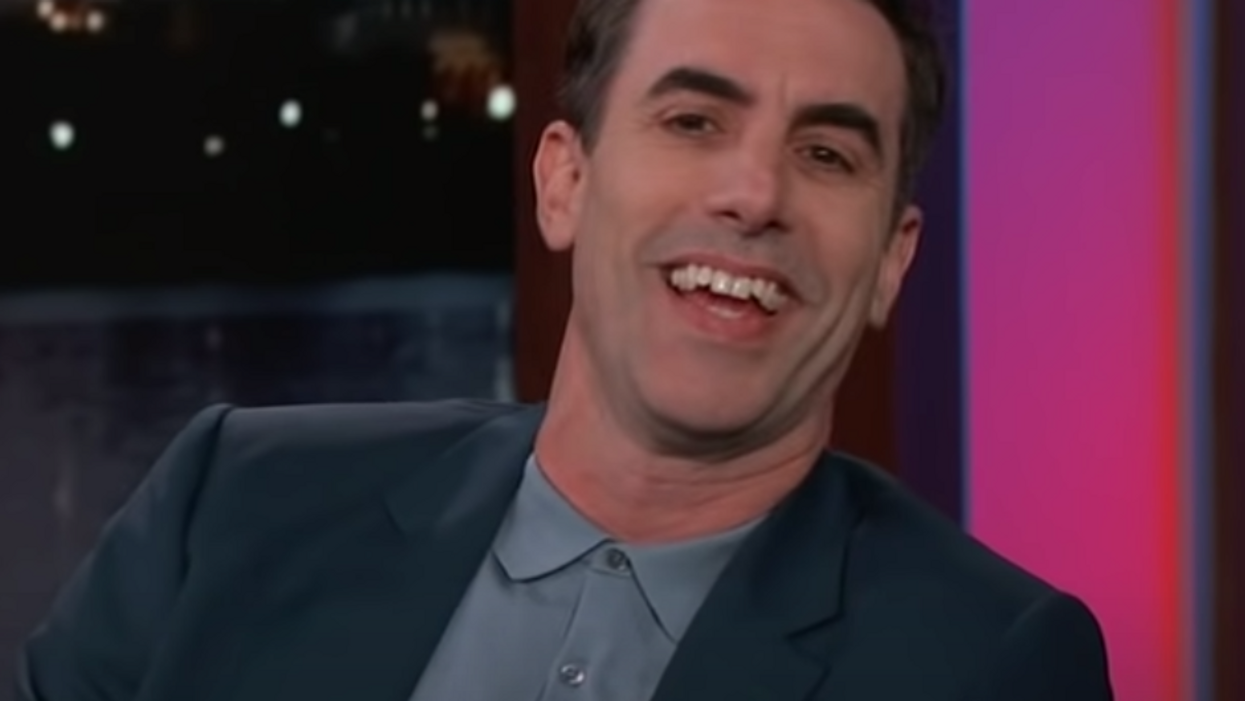 Long known for luring political leaders into giving interviews that later turn out to be deeply embarrassing, Sacha Baron Cohen turned his wiles on the militia movement last weekend. He showed up at an Olympia, Washington "freedom" rally, clothed in rural style, accompanied by a bluegrass band that accompanied him as he took the stage.
He quickly began chanting a tune with deeply offensive and racist lyrics -- vowing to "lock up" and "chop up" every right-wing target from Barack Obama and Hillary Clinton to Bill Gates and Tony Fauci. The chorus goes something like this: "Mask-wearers. What we gonna do? Inject them with the Wuhan flu. Journalists. What we gonna do? Chop 'em up like the Saudis do."
And not too surprisingly, at Cohen's urging, a number of the good ole boys sang along with gusto. Which must have been his point. When the militia guys caught onto him and rushed the stage, he fled the scene in a waiting ambulance.
In this video, the event's organizer insists afterward that nobody sang along and that the crowd booed instead. He says they beat Cohen at his own game. See what you think.